New Year celebrations in New York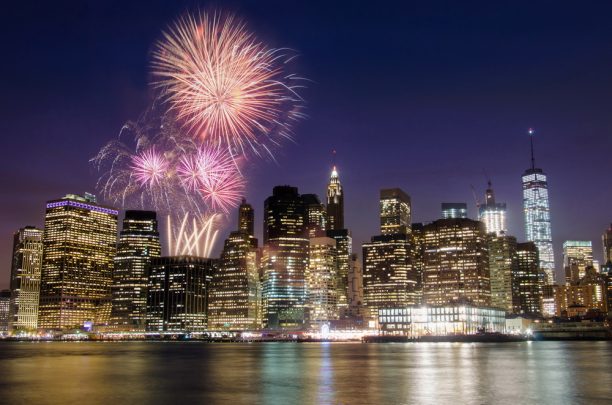 Before you know it, the end-of-year celebrations will be upon us and we'll be exchanging our morning cuppas for cocktails and afternoon biccies with Christmas pud. But, if you're heading abroad to bring in the new year, and the Big Apple's festivities tickles your fancy, then you simply cannot look past these New Year celebrations in New York that are perfect for over-60 travellers.
Read more: The ultimate packing guide for a New York City winter
1. Masquerade party
Ad. Article continues below.
There's an element of mania and excitement that comes with spending a New Year celebration in New York, and that is certainly seems to be the case at Supercinema's Masquerade Party. There will be champagne, an open bar and the audience must dress up to fit the theme. Tickets begin at $50 and go up to $225.
2. Times Square Countdown
Ad. Article continues below.
The Times Square New Year's Eve countdown has got to be the most iconic celebration around the world. If you're happy to get amongst the large crowds, then it is a great way to see in the new year. Just make sure you wear your winter woolies and grab a cup of hot chocolate to keep you warm.
3. Brooklyn Bridge Walking Tour
Ad. Article continues below.
If the big crowds aren't for you, then a guide walk across the Brooklyn Bridge might be a better option. There are guided tours available so you can learn more about the iconic landmarks that surround you, before the sky lights up with fireworks.
4. Phish in concert
Each year there is an exciting line up for concerts in Madison Square Garden and this year's New Year performance won't disappoint. If you're a fan of the 80s, then you are going to want to buy your tickets fast. They start at just $177USD.
Ad. Article continues below.
5. New Year's Eve Bike Ride
If you're more interested in getting active rather than getting caught up with the crowds, then perhaps a brisk New Year's Eve bike ride will be right up your alley. Cyclists meet in Washington Square Park at 10.30pm before heading out on their annual ride to Belvedere Castle in Central Park, where there are fireworks and festivities.
6. The Library
Ad. Article continues below.
If you're lucky enough to be staying at the Nomad Hotel, just a hop skip and a jump away from the Empire State Building, then pull up a chair in the library, sit in front of the fireplace and pour yourself a glass of whiskey to bring the New Year in. This cosy bar and restaurant will have you forgetting all the hustle and bustle that's going on outside.
What are some other New Year celebrations in New York that you'd like to experience? Let us know.
This post was originally published as New Year celebrations in New York for over-60s.