Medical condition may not have caused tourist deaths in Great Barrier Reef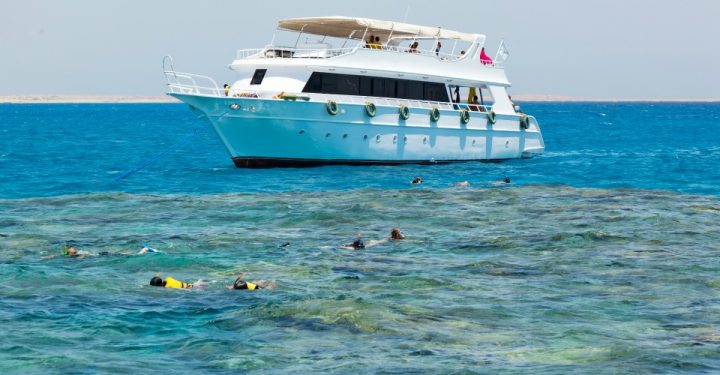 You might have heard on the news yesterday about two French tourists dying after they had heart attacks while snorkelling in the Great Barrier Reef.
Well, the cause of their heart attacks has divided experts and diving operators.
74-year-old Danielle Franck and 76-year-old Jacques Goron had heart attacks within moments of one another, in an event described as "one in a million".
While it's being reported that the tour operator said the pair had pre-existing heart conditions and swallow seawater, experts have another explanation.
Passions of Parade tour company chief executive Scott Garden has described the deaths as the result of "a perfect storm" of unlikely events.
Ad. Article continues below.
But Cardiologist Ross Walker told NewsCorp that the pair were more likely to have been stung by the highly venomous Irukandji jellyfish.
"Two divers were affected by swallowing seawater? Give me a break," Walker said.
"Look at the facts here. You have jellyfish infested water, and the bite of the jellyfish stimulates a heart attack.
"But if that gets out, then the people running the dive programs won't get anyone in the water."
Ad. Article continues below.
What is even more frightening is that you can't see the jellyfish in the water.
In fact, they're known to be as small as the size of a finger nail.
"You don't even know you've been bitten straight away," Walker said.
"Around 30 minutes later you have symptoms and go into cardiac arrest.
"When an older person gets bitten, it causes all sorts of issues.
Ad. Article continues below.
"To have a cardiac arrest at the same time, and the other a short time later, either they (the tourist operator) didn't think of the Irukandji jellyfish sting, which is bizarre because signs are everywhere and they are in the water from November until March, or they simply don't want to scare people."
Tropical medicine expert Tarun Sen Gupta agreed.
He told the Cairns Post he believed there may have been some sort of toxic or envenomation involved.
So, is it unsafe to go snorkelling in the Great Barrier Reef?
Well, Marine Park Tourism Operators executive director Col McKenzie told NewsCorp the company involved had "an impeccable safety record", with the only previous death being that of an 80-year-old tourist in 1997.
"Accidents like this are a tragedy for the surviving family members, the crew and the passengers," he said.