Man's hilarious holiday note goes viral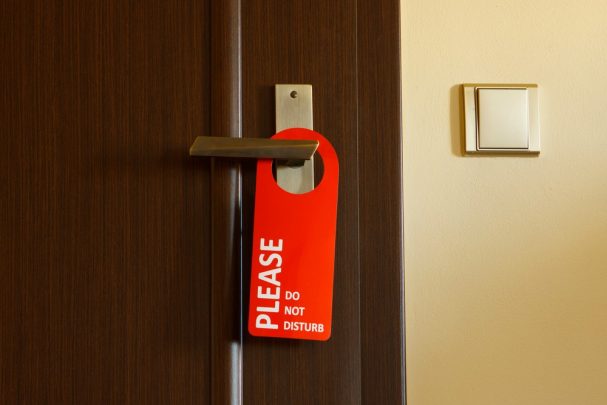 A man has penned a hilarious note for his customers before heading off on an exotic holiday with his wife and anyone who's ever been in dire need of a break will certainly be able to relate.
Leaving the message taped to the door the man made it clear to his employees and customers that they were the last people he wanted to hear from over the next 10 days.
The note was photographed by one of his employers and uploaded to social media site Reddit where it has been giving people a good old laugh ever since.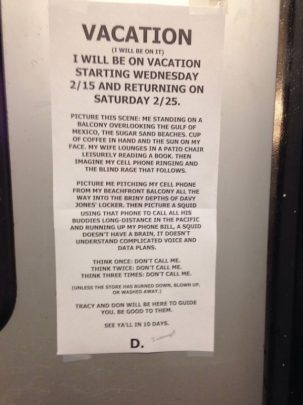 While most of us have wanted to leave messages like this before, this man seems to have no qualms about telling it how it is!
Ad. Article continues below.
Despite making the exception for contact if his house was burning down, some people have commented saying they wouldn't want to hear from anyone even if that did happen.
"I have never understood that whole "don't call me unless my house/business burns down" thing. Don't call me especially if my house burns down. There's nothing I can do about it from here, and you're just going to ruin my vacation," one commenter wrote.
Each to their own!
Do you feel the same way when you travel? Do you keep in touch with people back home while you're away?