5 Magical Christmas markets in Europe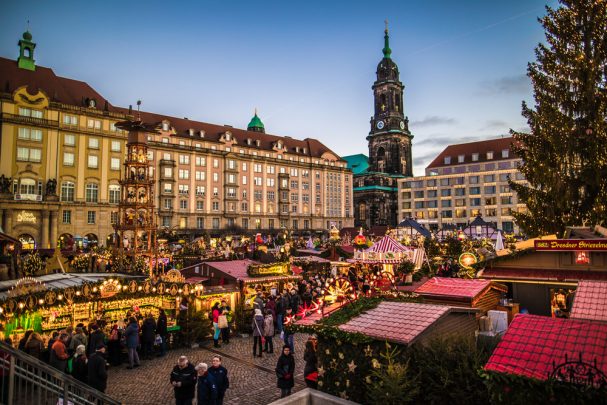 Christmas is a magical time of year, even more so in some of the most traditional, colourful and magical markets around Europe. 
1. Dresden, Germany
One of Germany's oldest Christmas markets, this festive event originated in 1434 and was a simple one-day gathering. Now it has become of of Europe's finest and run right up to Christmas Eve.
Ad. Article continues below.
2. Vienna, Austria
Full of charm and traditional buildings, Vienna is the perfect backdrop for a festive Christmas market. The Krippenmarkt, or December Market, has been running since the Middle Ages in 1298. Now there are 20 official Advent Market stalls that sell some of the most delicious treats.
3. Strasbourg, France
Ad. Article continues below.
Strasbourg in France is the home of the traditional Christkindelsmarik, or market of the infant Jesus. It's been holding on to tradition since it was created in 1570 and now there are 300 stalls full of regional produce, crafts, food and, of course, some Christmas cheer.
4. Zagreb, Croatia
Ad. Article continues below.
Considered one of the most beautiful Christmas markets in all of Europe, the Zagreb markets in Croatia are worth taking the trip for. Rather than being set in one particular spot, the markets are sprawled throughout several locations throughout the capital city. And if you thought Croatia was beautiful during the summer, just wait until you see it during Winter.
5. Prague, Czech Republic
Ad. Article continues below.
People come from all over Europe and the world to get a glimpse of the Christmas markets in Prague. You can pick up a bit of everything at this market, from decorations and cookies, to frankincense to traditional Czech food. Don't forget to try the medovina, which is a popular honey liquor during the colder months.
What are some other Christmas Markets around Europe that are on your bucket list? Let us know all about them in the comments section below.