Luggage tips for chronic back pain sufferers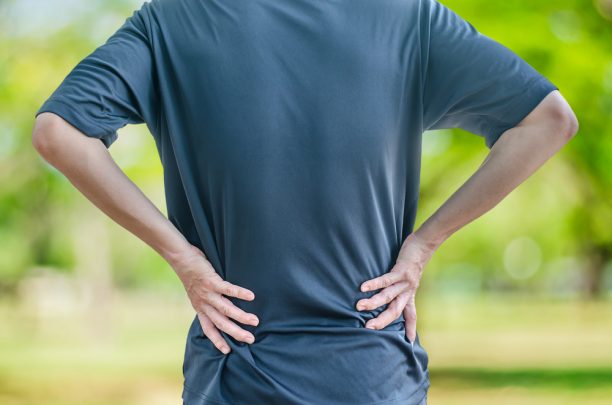 Just because you're a chronic pain sufferer doesn't mean you have to miss out on a holiday. People with back problems and chronic pain are able to travel in as much comfort as possible, but it does take a little extra planning. If you're going on a big adventure, but are worried about how to choose the perfect luggage for you and your health and wellbeing, we have some advice about how to find the perfect piece of luggage for you and your needs.
Read more: Safety tips for flying with diabetes
1. Bring just one bag
You might be tempted to pack your items into two bags, but just remember that carrying two bags and trying to balance yourself with two or multiple packs may cause you more trouble. Try and pack as much as you can in just one case, so you don't have to juggle between multiple carry options, that could potentially cause more pain and harm. "While I no longer carry all my belongings on my back, I do use a wheeled suitcase of the more rugged 'adventure' variety," says Chronic Pain Australia vice president, Mandy Nielsen. If you do need a carry-on bag, Nielsen says there are certain things to look out for. "I look for something with a good waist belt and chest strap and cinch the pack in close to my body when carrying it so that the weight is evenly distributed."
2. Four wheels are your friend
Ad. Article continues below.
If you have chronic back pain, then chances are you're going to want to avoid placing any heavy weight onto your back or shoulders at all. For this very reason, wheels are your friend. But rather than opting for the suitcases with just two wheels, keep an eye out for the four-wheeled variety. Not only are they easier to push and pull, meaning you have to exert less force and energy, but they are also much easier to balance, so you won't have to worry about picking up your fallen case every few minutes. Beyond choosing a four-wheeled suitcase, there is also the option to go for the type that has wheels that move in a 360-degree direction. This simply allows for much more fluid movement so you don't have to put in too much effort to get yourself and your luggage from A to B. 
3. Stretch your budget as much as possible
Wherever possible, stretch your budget so you can get the best-possible luggage for you and your personal needs. That might mean forking out a little more for 360-degree wheel movement, or a softer or harder shell. Whatever the case may be, be prepared to invest in something that is going to allow you to enjoy your travels as much as possible.
4. Be prepared to ask for help
You're most likely going to come across situations during your travels when you find yourself in a bit of a sticky situation. Perhaps you'll arrive at a train station without an elevator or will be walking down a cobblestone pathway with little control of your luggage. Whatever the scenario is, if you need help, be sure to ask for it, whether that's from your friend, family member, partner or even a stranger. You'll be amazed at what kindness people can offer if you ask. "Don't be embarrassed to ask other people for help if you need it," encourages Nielsen. "People are generally quite happy to help you lift a bag if you find yourself a bit stuck."
Ad. Article continues below.
5. Travel light
It might be easier said than done, but packing less means carrying around less weight. "Remember there will usually be some form of laundry facilities wherever you are going, and shops if you find you really do need an extra coat," Nielsen says.
Have you experience chronic pain? What tips do you have for people looking for the perfect suitcase? Let us know all about it below.