Japan's cherry blossoms are in bloom and the photos are spectacular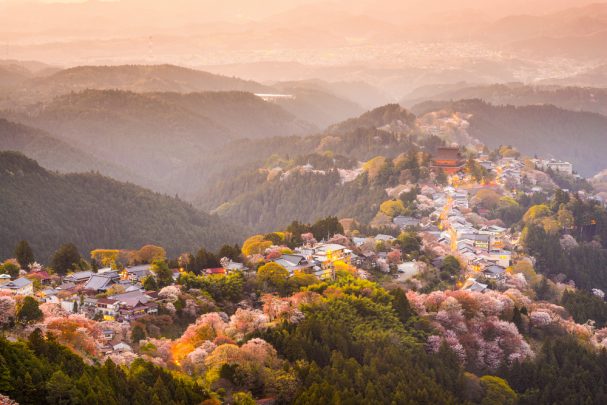 With more than 200 varieties of cherry blossoms in Japan, it's no wonder that the arrival of spring each year comes with quite a bit of fanfare. Not only does the season make a magnificent mark on the landscape, but it's cause for national celebration. The cherry blossom, known locally as sakura, is Japan's national flower and can be seen in full bloom from late March until mid-April. This small window of opportunity makes the cherry blossom season an exciting experience for tourists, who travel from all across the world to see this wonderful natural event.
Read more: Where to see cherry blossoms in Japan
While it can be a particularly busy time to visit Japan, it is worth the opportunity to see the scenery come alive with vibrant shades of pink. You might like to make your way to one of the many parks and gardens, pack a picnic lunch and mingle with the locals and other tourists who spend their time outside to take in as much of the beautiful landscapes as possible. The cherry blossoms have already begun to bloom in some areas of Japan and the photos are absolutely spectacular. Here are just a few.
1. This beautiful shot was taken on Yoshino Mountain: 
Ad. Article continues below.
2. Which seems like the perfect spot to see the blossoms in bloom: 
3. With scenes like this, it's no wonder it's so popular: 
Ad. Article continues below.
4. Ueno Park is another favourite: 
Ad. Article continues below.
5. While the locals love to get out into nature and explore the blooms on foot:
6. So do the family pets: 
Ad. Article continues below.
7. Visit Japan before it's too late:
Have you been to Japan during cherry blossom season? Where did you go to see them in bloom? Let us know in the comments section below.