How to take better travel photos on a cruise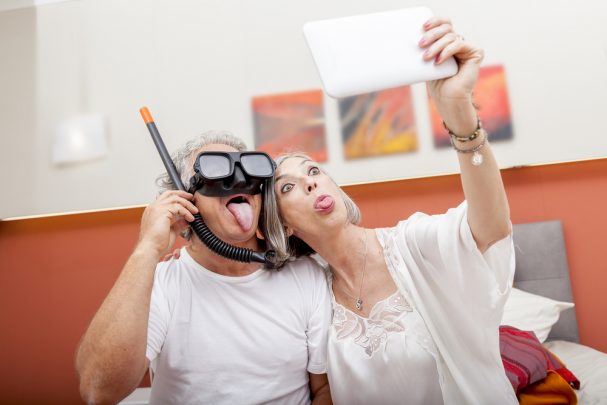 One of the great things about going on a cruise, or any holiday for that matter, is telling stories about it once you get home. Some may call it bragging, but we just call it a good chin-wig and a great opportunity for a bit of storytelling. But, as they say, a picture is worth a thousand words, and what better way to tell the story of your cruise by taking some incredible photos of your adventure? But not everyone is an expert with the camera, so for those of us who need a little bit of extra assistance, here are some tips about how to take better travel photos on a cruise.
Read more: How you can afford to travel through retirement
1. Get up early
One of the easiest ways to get a good photo is to make sure there are as few people in the shot as possible. But on a cruise, when there are hundreds or thousands of people on the ship with you, that can be a bit of a challenge. Waking up early can be a great way to get a show with as few people as possible. You can read more about how to take photos without other travellers in the frame here.
2. Use the lighting
Ad. Article continues below.
Light is your best friend when it comes to photography, so choose times of day that are more photogenic than others. Whether that is at sunrise, or sunset, that is up to you. Just pay attention to the light and work it into your photos.
3. Pay attention
Photography is all about capturing moments, but you can't expect to capture them if you don't pay attention to what is going on around you. Keep a look out for the little moments that occur on board, or during your excursions. It could be the smile on someone's face, the way the sunlight hits the water or the expressions of the locals where you disembark.
4. Capture size
Cruise ships are quite amazing feats of engineering. The immense size of the vessel itself is worth capturing. Try to use your photography to provide a contrast between it and other objects in order to convey just how big the ship really is.
Ad. Article continues below.
5. Get up close
Whether it's the food on board, your cocktail, the decorations or someone's face, getting up close and personal with your subject can provide a new perspective on what is going on during your holiday.
Do you have any other tips for taking great photos on a cruise? Let us know in the comments section below.