How to sleep comfortably on a plane without being in first class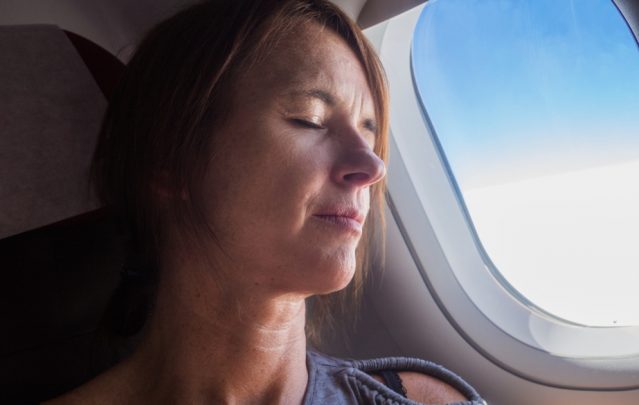 For many of us, sleeping on a plane can be almost impossible. The upright chair, the enclosed spaces, the uncontrollable urge to go to the bathroom at inopportune moments when you've got a window seat – it's tough! But what if we were to reveal a way to comfortably be able to sleep on a plane and you don't need to be upgraded to first class to do it. 
Introducing what is called the Cuddle Chair, something that just might allow passengers to have a good night's rest while on a plane. 
Boeing has filed a patent for an upright sleep support system that allows passengers to straps a backpack to the headrest and then lead forward to rest their face and chest on it.
Read more: The worst seat on a plane revealed
The head cushion has a hole for breathing and the chest cushion, which helps keep the passenger in a natural, forward lean – a comfortable position if you want to have a nap in a confined space.
Ad. Article continues below.
The new patent changes the usual way we sleep and will alleviate aches and pains in a passenger's neck and back. The patent says that using typical neck pillows when flying is not a successful option because a sleeper will relax their muscles and the pillow will slip.
A spokesperson for Boeing has said, "We aren't providing any further information or comment beyond what was detailed in the patent filing."
It could be a while before we see the cuddle pillow on planes, but it's something to look forward to. 
What do you think? Would  you use one of these sleeping devices to get a good night's sleep on a plane? Let us know in the comments section below. 
This post was originally published as You could sleep on planes comfortably without needing a first class ticket.