How to have the perfect holiday in your hometown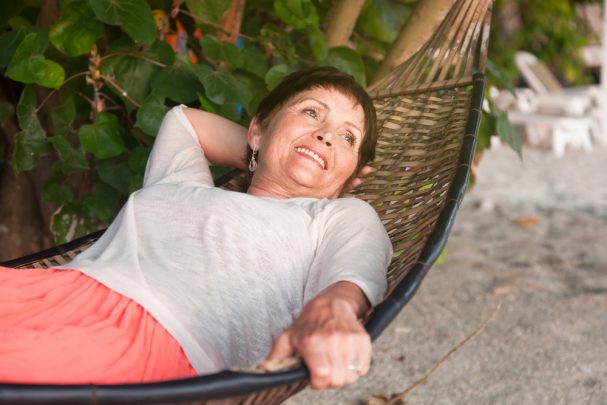 Whether you're on a budget, are afraid of flying or would just prefer to be close to family and friends, there are many ways to have a holiday without venturing too far from home. Not only is it potentially a much more budget-conscious way to travel, but it's also a fantastic way to get out and explore some of the best places in your own suburb and surrounding areas. Here's how to have the perfect holiday in your hometown.
Read more: 4 Secrets to making your travel money stretch further
1. Book a night in a hotel or bed and breakfast
One of the easiest ways to really feel like you're on holiday, even if you're a quick drive up the road, is to find a budget-friendly hotel option. Try to get something in your price range, then once you arrive you can pop on a robe, order room service or simply snuggle up in the hotel bed with a book or watch a movie. You'll feel that holiday vibe in no time.
2. Spruce up the home
Ad. Article continues below.
If your budget doesn't allow for a night away in a hotel, then why not turn your home into a luxurious retreat for the night. Turn down the lights, light some candles, make your favourite food, put on some music and pour yourself a drink. If family and friends are around, you might want to bring out the board games, if it's just you, or you and a partner or friend, then have a relaxing night in over a meal and some nice conversation.
3. Look for local parks and gardens
There are hundreds of national parks and botanic gardens around the country and one of the best ways to have a holiday in your hometown is to plan a day out at one of your favourites in your area. You might not have to travel far at all to see what beautiful plants and flowers there are in the world.
Read more: The best parks and gardens in Tokyo for travellers over 60
4. Head along to an art gallery or museum
Ad. Article continues below.
Galleries and museums have exhibitions and events that are constantly changing. Do a little research and find out what is on display at the locations near you. Perhaps you'd like to see an art show, even if you're not interested in the arts. It's a great way to get out and experience different cultures and forms of expression.
5. Find out about free local events
Aside from art exhibitions and museum, there are many locations around the country that host free events that you can discover, even if you're on a budget. Do a search for free events in your city or suburb to see how you can spend your budget-friendly staycation.
6. Jump on the train and see where it takes you
There's something so exciting about going on a trip and having no plans about where you're going or what you'll do there. Why not jump on the train and jump off whenever the mood strikes. Perhaps you'd like to jump off at the end of the line, have a cuppa and then turn around and come back. It's a great way of seeing your own backyard, without too much effort or forethought.
Ad. Article continues below.
7. Host a dinner party
One of the greatest things about travelling is meeting people from all around the world. But if you can't go to the people, make them come to you! Organise a dinner party for you and your friends. And if you want to meet new people, ask everyone to bring a person that you haven't met before, so you'll get the opportunity to meet people anyway.
Read more: This is the best time and day to find the cheapest flights
8. Join a free guided tour
Many of the major cities and towns around the country have free guided tours throughout the day, and just because you're a local doesn't mean you can't join in on them, too. Simply signup and head along. You might just learn something new about your hometown.
Ad. Article continues below.
9. Stock up on books from the library
Once you're ready to relax at home with a good book, head along to your local library and borrow a whole variety of books that you've always wanted to read but haven't quite managed to find the time to just yet. They're sure to keep you busy during your holiday in your hometown.
What else could you do on a holiday in your hometown? Share your ideas with us in the comments section below.