How to get rid of germs in your hotel room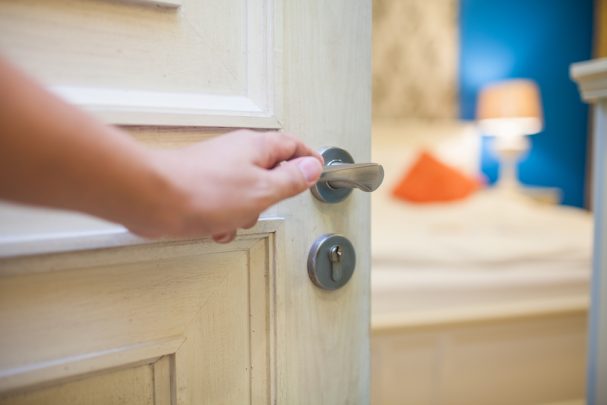 If you're worried about what germs and nasties are hiding in your hotel room, you should be! A recent study found that more than 50 per cent of guests who stayed in an economic hotel decided not to return because the room wasn't clean. 
If you're worried about the cleanliness of you hotel, and even the possibility of getting sick while on holiday as a result, there are a few things you can do to make sure your hotel room is as clean and as germ-free as possible. Here's how!
Read more: How to tell if your hotel bed is actually clean using one clever tip
1. Do an inspection
If you're really concerned about the state of your hotel room then don't hold back. Do an inspection and be sure to let the hotel staff know what areas of the hotel aren't clean and if they're a reputable establishment they'll be happy to assist.
Ad. Article continues below.
2. Bring wipes or disinfectant
Generally, hotels and cleaning staff do a great job of keep the rooms as clean as possible. But no matter how clean the room is, there are bound to be germs lying around. That's where the wipes and disinfectant comes in handy. Make your way around the room and use your alcohol wipes or spays in the key areas around the place including surfaces, bathrooms, kitchen, doorknobs and anywhere else you're likely to place your hands.
3. Wash your hands
After you've done a quick wipe of the high traffic areas, be sure to wash your hands thoroughly because you don't want those germs to stay on you. Just be sure to keep your hands as clean as possible before you go putting anything anywhere near your mouth.
4. Check out the bed
Ad. Article continues below.
Don't go thinking that the bed is clean just because the sheets and doona covers look tidy. One flight attendant even suggests checking to see if there are folds in the sheets just to make sure they're fresh. "Don't sleep on hotel sheets that don't have creases from being folded," the flight attendant of more than 19 years' experience said. "Someone slept on them already."
Here are some of the main areas around your hotel room to disinfect:
Any remote controls
Doorknobs
Light switches
Fridge doors
 Sinks
Toilets
Cooking items
Air-conditioning vents
What do you think? Do you have any other tips for getting rid of germs from your hotel room? Let us know in the comments section below.