How to beat the crowds during the Easter long weekend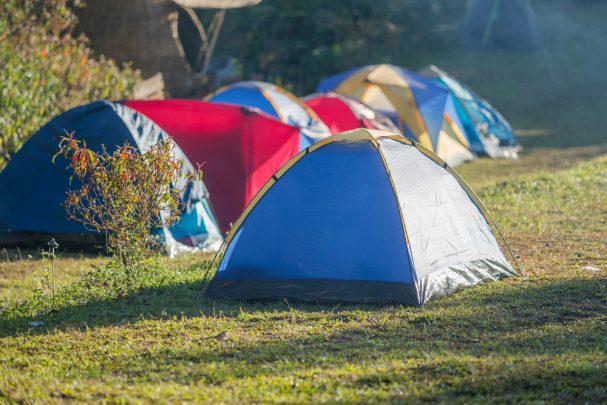 There's no greater excuse to get out into the great outdoors than a public holiday. But when everyone is thinking the same thing, all the best caravan parks, holiday parks and camping spots can be crowded. But, if you want to beat the crowds this Easter weekend, but still want to enjoy the long weekend with friends and family, then here's what to do and how to make the most of it without all the hustle and bustle associated with the holiday period.
Read more: Fraser Island camping and 4WD secrets
Head in early
If you have a caravan or holiday park that you absolutely love and want to visit during the busy Easter holiday season, then do your best to arrive early. Not only will you have the pick of the best area, but you'll also be able to find a nice little spot away from the busiest areas before the crowds roll in.
Go remote
Ad. Article continues below.
There are a handful of holiday and caravan parks that are popular all year round, but especially during the school and public holidays. Instead of taking your pick from the more well-known parks, go bush and enjoy the remote quietness of the lesser-known camping areas.
Skip the public holiday
The wonderful thing about being retired is that every day feels like a public holiday (Woohoo!). You have the luxury of deciding to skip the popular weekends and peak seasons and visit during the week instead. Leave your camping gear in the cupboard and the caravan in the driveway until the crowds are long gone.
Read more: Space-saving tips to make your caravan feel huge
Explore the unknown
If you've decided to brave the crowds during the Easter holiday, but still want some of your own alone time while exploring the area, then be sure to visit some of the lesser-known areas. Visit the hikes that are less popular, or restaurants that are a little further out of town and you'll be sure to be met with fewer travellers.
Do you have any tips for how to beat the crowds Easter long weekend? Let us know in the comments section below.