How Australia influences kitchen queen Nigella Lawson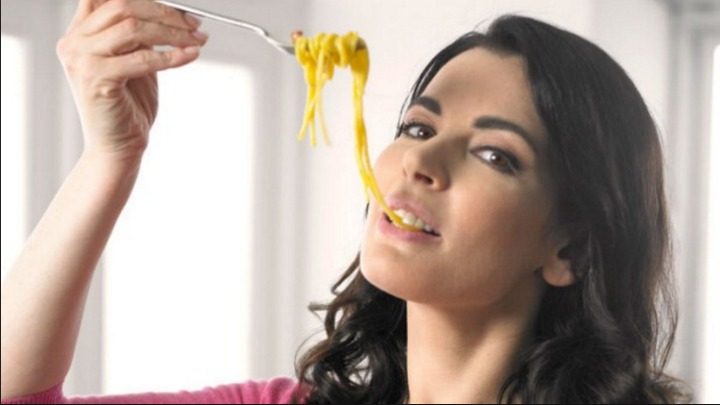 She's had you glued to your television screens in anticipation while watching her cooking skills and now Nigella Lawson is creating a frenzy in the coastal Western Australian town of Margaret River.
Having arrived in Australia as a special guest for the Gourmet Escape festival held for the fifth time in the stunning regional WA location recently, Lawson revealed Australian food has played a significant role in her influences.
"My aim while I'm here is to drink in as much of the beauty, drink in as much of the fabulous wine — I'm actually not usually much of a wine drinker but I find the wine here doesn't give you that wine head feeling at all — and drink in the fantastic food," the kitchen queen told the AAP.
"Friends of mine back home who have come here before say it's like nothing else."
Lawson's friends are absolutely correct!
Ad. Article continues below.
Of course, Margaret River in the south west of WA, is renowned for its premium wineries and top-notch food, but as you journey through the vineyards along the way you will be exposed to extraordinary architecture, lush forests, the river, and the surf breaks that give this area an extra dimension.
The town comes to life at night with fantastic foodie restaurants, wine bars and pubs that feature the best of live music. All make it a 'must do' on the Australian travel itinerary.
Ad. Article continues below.
In addition to the decadent food, incredible local produce and the wine, if you love to surf, enjoy art or have a love of nature your desires are met at Margaret River. Indulge in stunning walking or cycling tracks along the river or through the forest, watch the sun set over the Indian Ocean, see the remarkable limestone and crystal formations at Mammoth Caves, and gives your tastebuds an adventure of their own with the many cellar doors, winery restaurants, breweries and providores.
Lawson has also spent some time at Rottnest Island off Fremantle, seeing the adorable quokkas during her time there, and she escaped the gourmet festivities for a long lunch at Cullen Wines.
Ad. Article continues below.
She says one of the benefits to being a cook, rather than a chef, is that she doesn't have to seek out large quantities of the ingredients showcased at Margaret River but can use them to inspire flavours in her cooking.
"I can't spend my life sourcing food all of the time," she says. "London is a very cosmopolitan city so I can walk out and go somewhere and get beautiful preserved lemons but I will also bear in mind that not everyone can."
Lawson said the high standard of food and drink 'Down Under' could be linked to her changing food and drink habits.
Margaret River's Gourmet Escape festival celebrates good food and wine. The festival brings together big-name cooks and chefs, and those attending have the opportunity to get acquainted with the latest food trends. Signature events include the Groumet Beach BBQ, Feast in the Forest, Margaret River's Secret Garden and a bunch of showcase dinners, demonstrations and intimate masterclasses.
Have you been to Margaret River's Gourmet Escape festival? Do you like to indulge in the local cuisine wherever you travel? Share your experiences with us.