Hollywood actress suffers hilarious holiday fail in new Super Bowl ad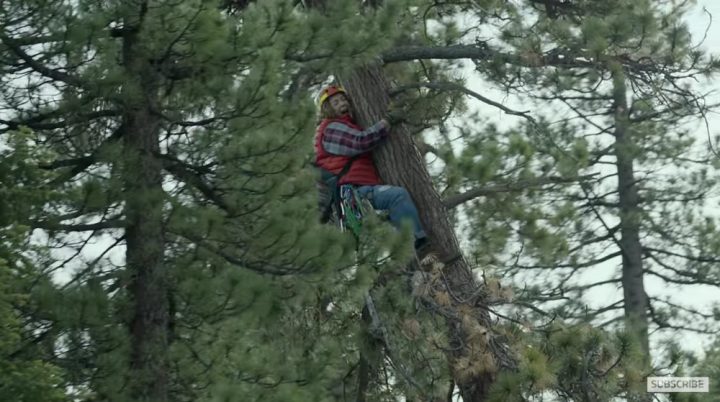 An ocean adventure, an arctic voyage and a safari thriller; it might sound amazing, but when it comes to planning these dream holidays one popular actress is showing us how not to do it.
Melissa McCarthy, who you might recognise as Suki in Gilmore Girls or as the star in a whole range of comedies, has teamed up with Kia for the Super Bowl to make a hilarious adventure guide on travelling the world with an eco footprint.
The video shows McCarthy as she cruises around in her car and volunteers for quests to save some of our most endangered parts of the planet.
While the whole point of the ad is to promote the eco-friendly car, it comes across as more of a How Not To guide on travelling the world.
We see her attempt to save the whales before getting flung into the air and slapped against a boat, kissing a tree before falling through the air as a lumberjack saws it down, and being chased by a rhino and sent flying off its horn.
Ad. Article continues below.
The tagline on the ad says there's an easier way to be an eco-warrior, without hurting yourself, and it seems there's certainly an easier way to travel the world!
Take a look and tell us what you think? Would you like to visit any of these place?
Are you a fan of Melissa McCarthy? Have you ever been to any of these places?