Highest risk travel destinations named for 2017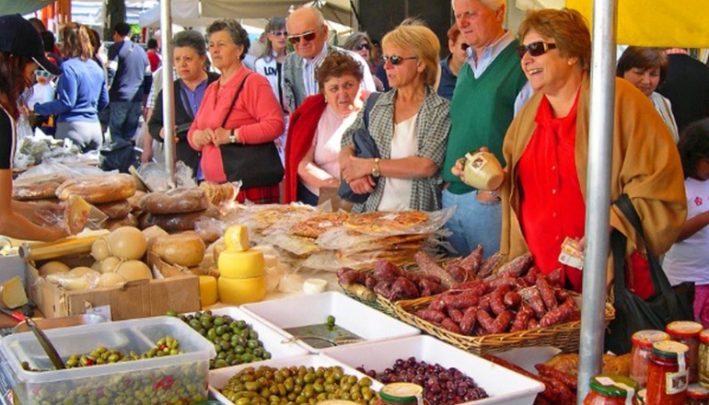 Where is the risk in travelling the world over the coming year?  Travel security specialist International SOS have released their annual Travel Risk Map for 2017 and it tells and interesting story.  Firstly, the good news is very real indeed in the fact that the mainstream destinations many are planning and going to are pretty darned safe according to the risk levels they've highlighted.  But it's worth pointing out and being aware of the danger zones that this map is flagging anyway.  
International SOS polled more than a thousand business leaders around the world with interesting results.  "72% of whom believed travelling became more dangerous last year. More than half (57%) believe it will become even more perilous over the next twelve months" reported the Sun.
But let's face it, most of us are not tripping into warzones.  
The map, featured at this link, filters the travel risks into medical, travel security and road safety.  You can click on each country and detailed information will come up showing the level of risk and rationale.  
As you can see, the travel security risk places most of the danger in warzones and areas of conflict.  
Ad. Article continues below.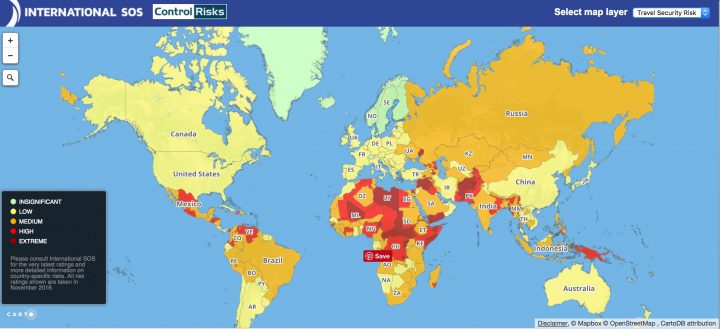 Road safety risk is at its worst in African nations.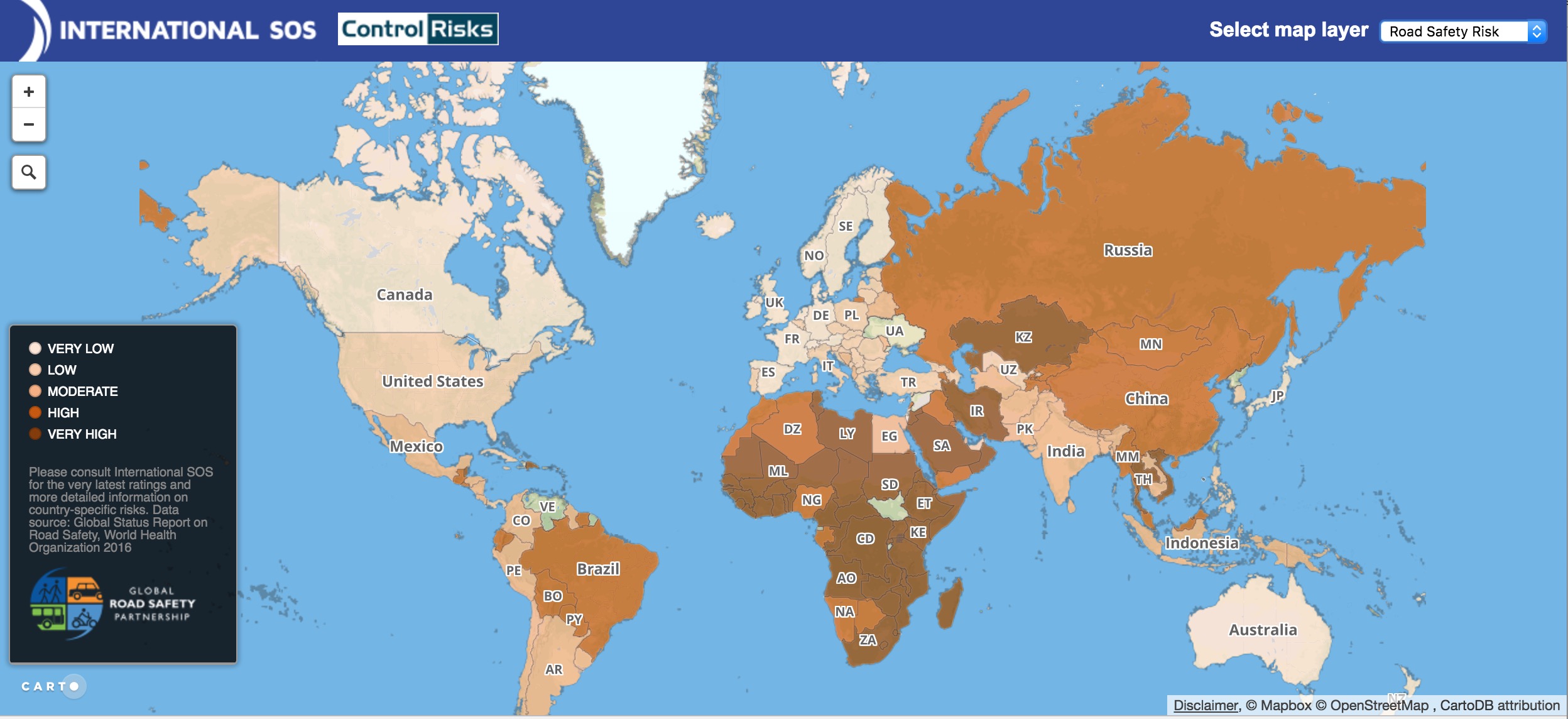 And medical risk is on the highest alert again, in African nations.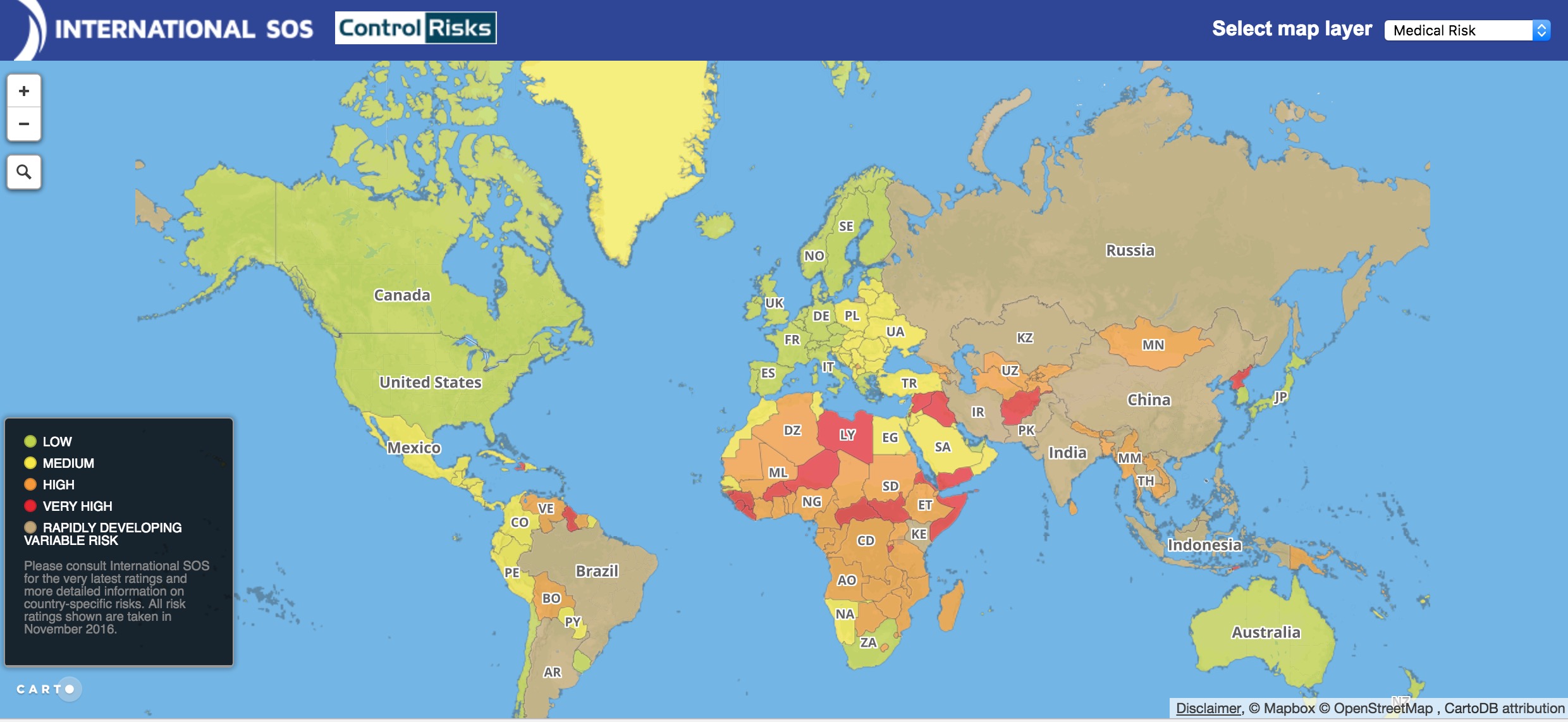 Ad. Article continues below.
If in doubt, please visit the Australian Government's Smart Traveller website for a deeper insight into the areas that the Australian Government sees as risky.  
Where are you headed next? Have you ever travelled into danger?