Grey nomad advice from travellers over 60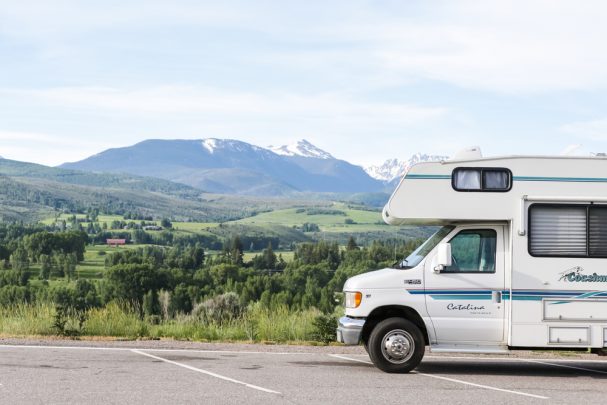 If you're hoping to hit the road and see some of the best locations Australia has to offer, then no doubt you've considered buying a campervan or caravan and becoming a grey nomad. But there are just so many things to think about: Is a caravan better than a campervan? What size should it be? What's a good price to pay? We decided to reach out to those who have done it all and reached out to the Travel at 60 community for their own insider tips. If you are wondering what to do and where to start, then this advice is a great place to begin.
Read more: 7 things you should know before going caravanning
1. Go big or go home
"Get as big as you can afford and tow," says Dawn. "Get fully self-contained. Get a good Tow ball locking device. Look for one where you don't have to make up the bed every night. Only pack what your really need, its surprising how little kitchen equipment you need."
2. Give yourself some flexibility
Ad. Article continues below.
"We have been camping for over 30 years! With our kids, without our kids. If it weren't for our RV there are many places in the US and Canada that we would never have gone to. Very worthwhile purchase!!!" says Debbie.
3. Keep it simple
"Buy it sized for your need, no shower, not toilet, no Washing maschine no 28 footer, buy it to suit a Medium car," says Artur. "Four-wheel drives are very costly, if you're out in the bush you can wash yourself and your cloths in a bucket, the other times you are in a Caravan park that has all amenities so no good carrying all that extra weight around. Keep it simple and enjoy the great outdoors and meet lots of people!!!"
4. Be practical
"Check out the seating around the table," Donna shares. "If you have trouble getting in and out, go for another option. Wouldn't be without the electric step. Ensuite a must. Check that your car is legally capable of towing the van you are interested in."
Ad. Article continues below.
Read more: 7 things to look for before buying a caravan
5. Drive safely
"Think of the other drivers on the road," says Gaye. "You are not in a hurry but they may be, especially the trucks. If you have two or three cars behind you, pull over and let them pass. Do not speed up in overtaking lanes. Enjoy your trips but don't spoil it for other road users."
6. Pay what you can afford
"The most important thing to remember is to match the van to the tow vehicle," says Wolf. "Don't be a scab, invest in a weight distribution hitch and also anti-sway gear. We tow our van with a 200 series cruiser and I wouldn't tow without that safety equipment attached. It only takes a second for you to lose everything. We see bad combinations on the road every day. Accidents just waiting to happen."
Ad. Article continues below.
7. Do a test run
Hire a motor home for a few weeks and then the same with a van," says Cozette. "Do little trips until you can see if it's what you desire. Then check out the markets even the preloved market."
8. Consider other drivers
"When u enter an overtaking lane slow to 60kph to allow all frustrated followers to pass and continue to enjoy your adventures and don't tow a 30ft van with a Toyota corolla," says Stephen.
9. Do the hard work
Ad. Article continues below.
"Research a lot before buying," says Kerri.
10. Just go!
Wise words from Donald who says: "Just do it."
Do you have any other tips or advice for travellers wanting to become a grey nomad? Let us know in the comments section below.