Government issues travel warning following Berlin carnage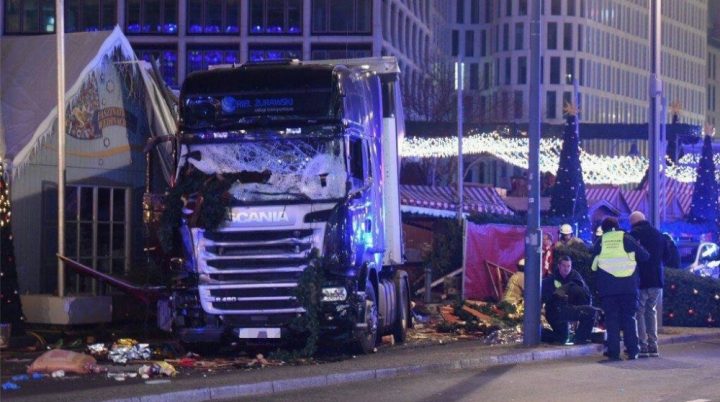 People around the world were left shocked today after a lorry ploughed through a crowded Christmas market in Berlin, killing at least 12 people and injuring dozens more.
Now, the government has issued a warning to all Aussies thinking of heading over to Europe soon, with the Smart Traveller website urging tourists to take extra precautions.
The Foreign Affairs and Trade department updated its website with a statement saying all Australians need to be aware of the heightened risk of terrorist attacks across Europe, particularly in tourist hot-spots like the Christmas markets.
"On 19 December a truck drove through a crowded evening Christmas market in Berlin, causing a number of deaths and injuries," the statement read.
"Christmas markets remain vulnerable and visitors should ensure that they maintain a clear exit plan in the event of a security incident."
Ad. Article continues below.
It went on to warn that Germany could be a target for terrorists in future.
"We continue to receive information that terrorists may be planning further attacks in Germany. An attack could occur at any time."
There has been an increase in acts of terrorism across Europe over the past year, with threat levels in France and Belgium remaining high.
France is still under a State of Emergency following a number of horrific attacks since 2015, which has had an affect on tourism throughout the country.
Ad. Article continues below.
While many people are usually busy planning their summer holidays to Europe at this time of year the latest warning has left many wondering if it's still safe to visit.
Some have said they are putting off their travel plans until threat levels drop again, but others say they won't let the actions of the terrorists affect them.
People are being asked to share the travel advice warning ahead of the busy Christmas period.
How do you feel about this?
Would you still travel to Europe following the recent spate of attacks? Do the you worry about terrorism when you travel overseas?