Exploring spectacular Vivid Sydney – Part two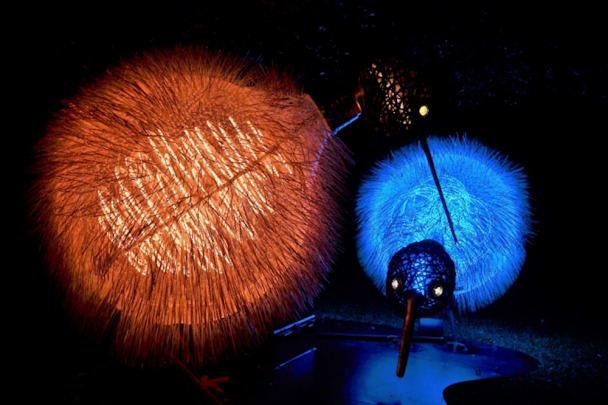 This is a two-part story on Vivid Sydney. If you haven't read part one, read it here. 
Now, tomorrow is today, if you get my drift, and I've been allowed to go to Vivid again and catch the places left unseen last night. I hope the crowd will be slightly less than Sunday night but I'm off walking to Martin Place, where part of this year's display is reputed to be. I stop to try a few night shots while crossing Hyde Park – a venue we'd both taken images of yesterday. However, without a tripod it's nearly impossible, so I don't dally too long.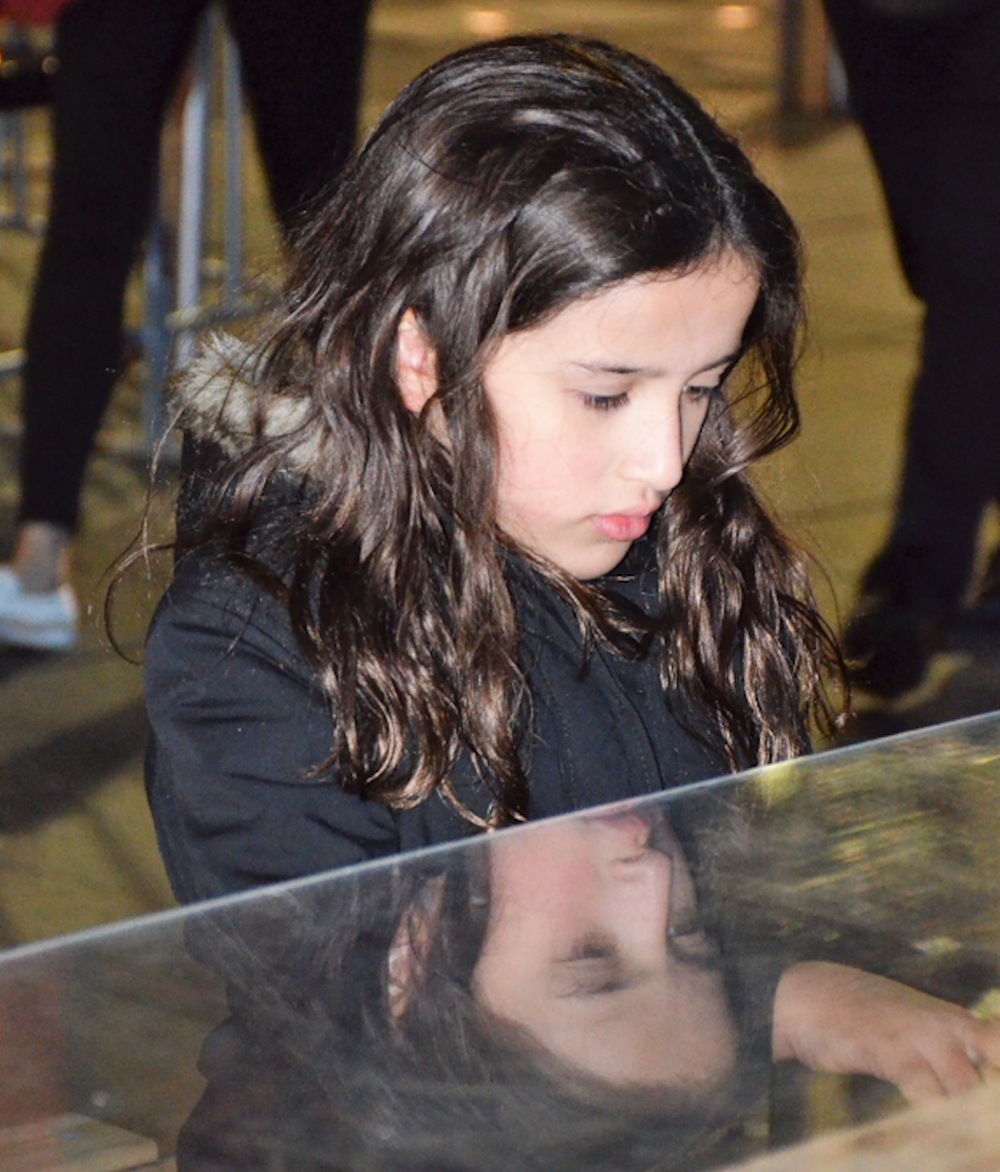 Martin Place has a couple of things happening, one of them being a small group around a young girl playing the piano. Her proud mum fondles her shoulder until she gets into the rhythm of the tune and then she walks away to join the rest of us. The keyboard, indeed the whole piano, is protected by a sheet of glass, keeping the elements at bay and reflecting her face as she gets quite intense while focusing on what comes next. A nice round of applause brings forth a smile as she completes her performance. The impromptu nature of it, the bonhomie of the audience; it's the sort of thing that makes coming out worthwhile.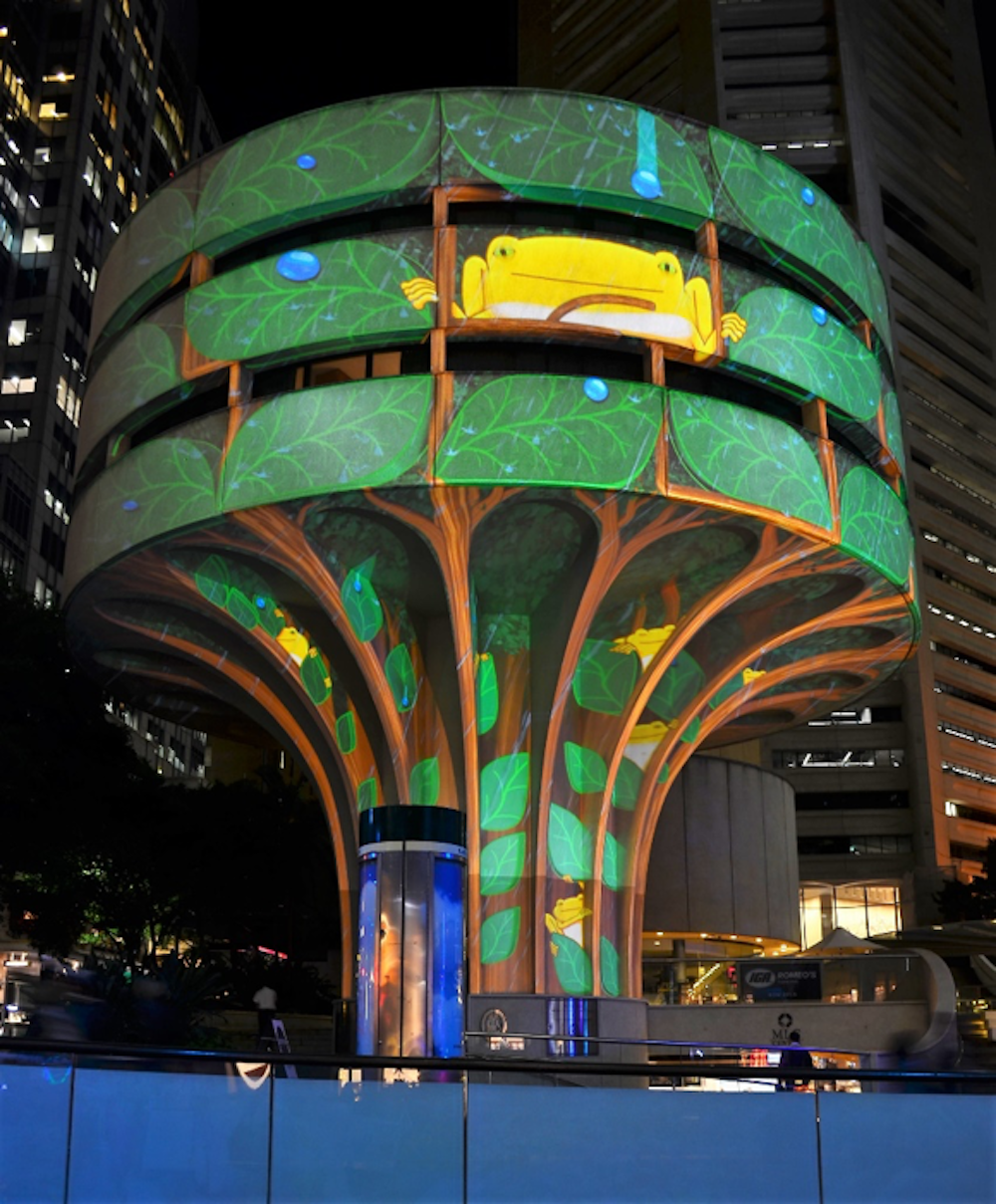 Ad. Article continues below.
Beside this sits a building shaped like a three-storey water tower sitting on a broad pillar base upon which a swamp theme evolves as frogs and fish play among reedy plants and broad-leaved lilies. Further down the place there's huge fabric Waratah sitting above a fountain, upon whose waters are constantly changing patterns and colours (mostly white). Across the way some noisy busker gathers an audience like dust into a pan.
Related deal: Field of light, Uluru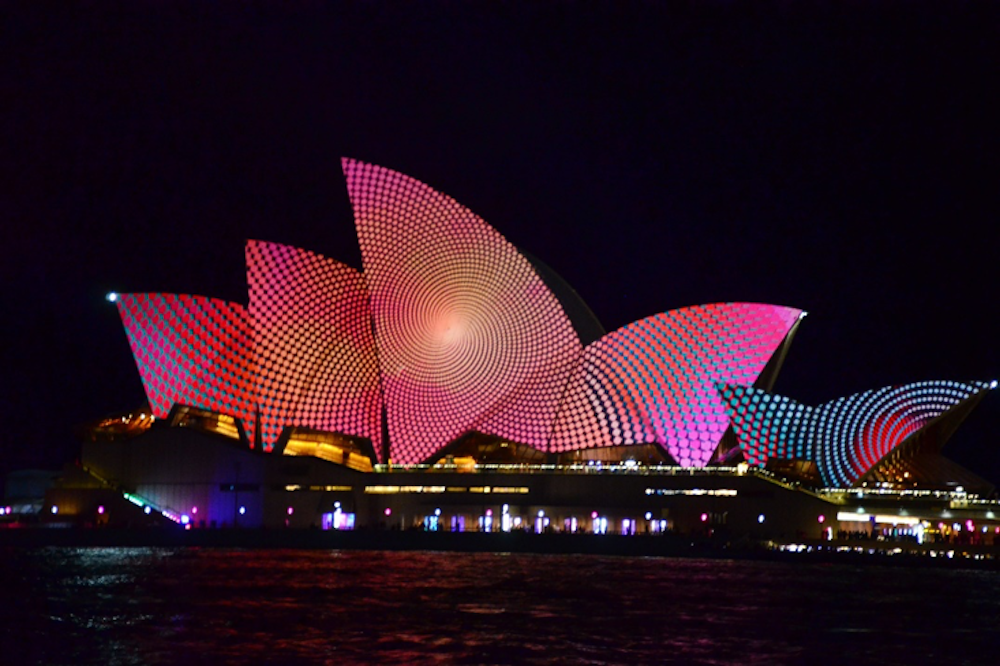 My thoughts are on the botanic gardens, though, and they're several blocks away still, so I head down Pitt Street before cutting up the aptly named Bent Street to the Macquarie Library, upon whose walls unexpected ground-based floodlights are playing, offering a more sombre resolve as the shadows off this neo-classical building's highlights add a different aspect to the light shows elsewhere. Draped with an upward bend, they lend a mysterious and possibly threatening attitude not found in the other venues. I like it.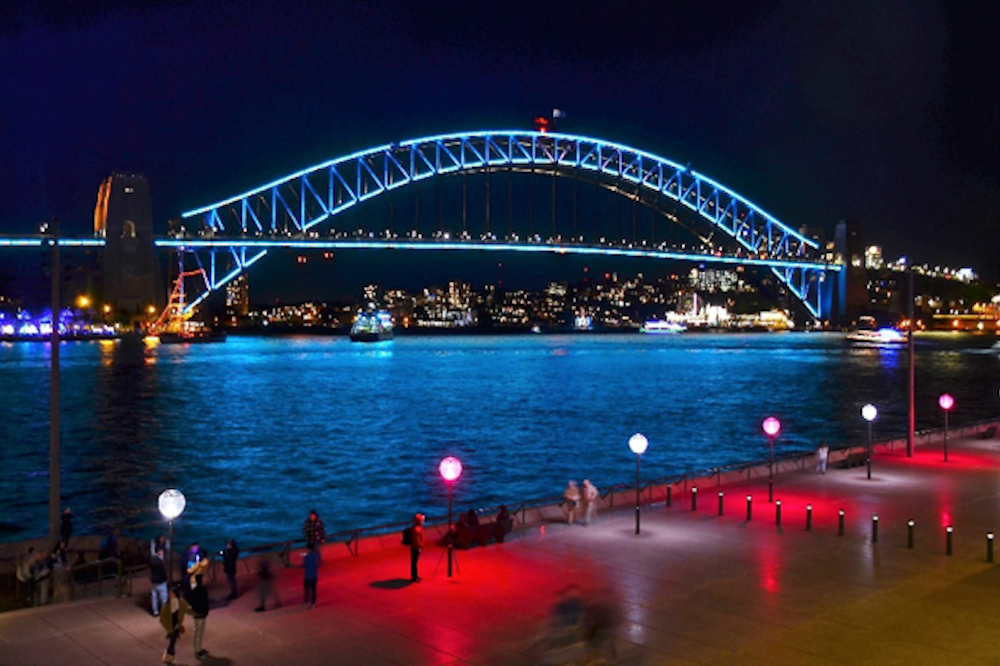 Ad. Article continues below.
There's a stream of tourists emanating from the botanical gardens right next to the Conservatory of Music, which turns out to be a building that I'll photograph more than any other. It's strange because hundreds of people file past without anyone hardly noticing it as they're caught up with the pressing tide. The raw colours emanate from ground level floodlighting, just like the library, and this means you can get the tree trunks as silhouettes on top of the walls. I love it.
Read more: 8 destinations that will reconnect you with Australian history
After a few shots I stop and can't help but notice that my activity has inspired others and now there's at least half a dozen other snappers at work where before there were none. Around the corner of the building the turrets have even more allure than normal about them and then bubbles float up the walls, adding even more mystery to the panorama.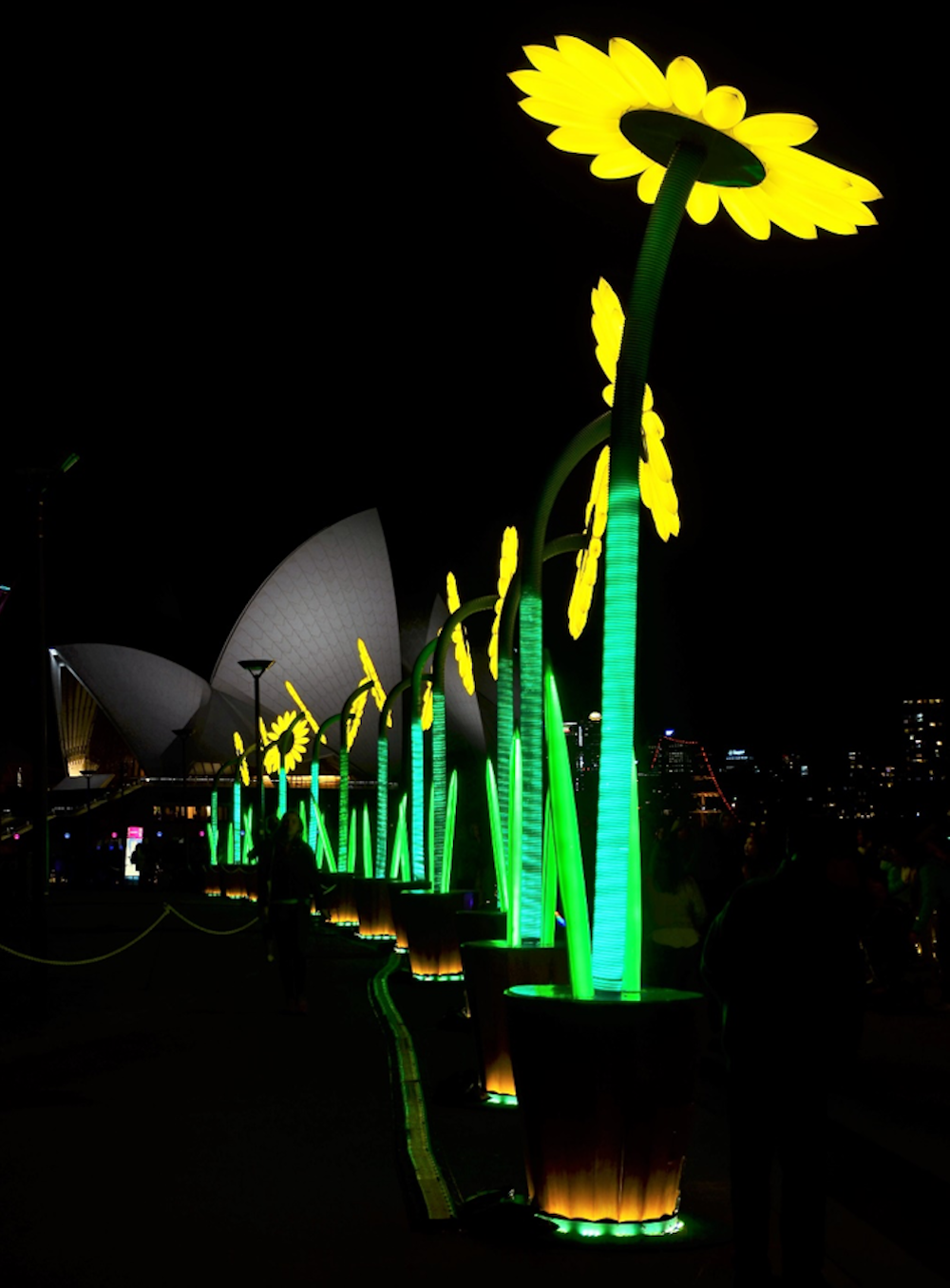 Next I try to enter the botanic gardens, but I'm going down the up staircase, so to speak. Only one percent of visitors are going downhill and it is with one eye on the scenery and the other on the people that we proceed cautiously. Here it's half light show and half sound show. A thunderstorm booms out from somewhere and makes you wonder whether or not one should have brought one's umbrella. Trees have eerie ghost-like lighting and further down there's a wonderful metallic sculpture of a kiwi and its young. Post this and you reach the harbour, turning left to get to a row of sunflowers made of what I know not and standing four metres high. The sandstone harbour wall is also garnished with spots of off-white lights that take your eye directly to the Opera House, which is where I head to next.
Ad. Article continues below.
I climb the stairs to the western side where you can get up close and personal with the fluid display, but it loses its definition when you're this close to the sails and you feel like you're in the surf with waves of colour washing over you. Casting my eye across in an arc between the quay and the harbour bridge, it's easy to understand why people flock to the venue.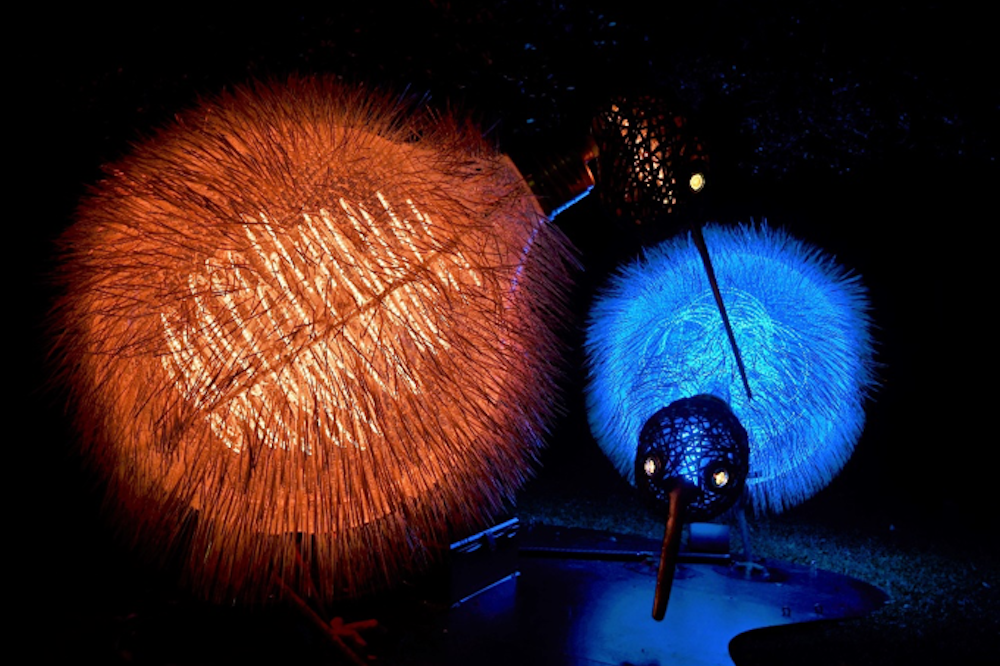 The crepuscular rays from the top of the international terminal cast their own special aura as they beam their way towards selected targets, while the choppy waters do their best to reflect the activity above but sadly fall well short. The skyscrapers beside the quay are bathed in various shades, mostly softer and darker, perhaps to make it easier on the occupants I muse. Meanwhile, there's the almost forgotten Harbour Bridge with its own outline coloured and with symbolic images of Indigenous people splayed on the southern pylon.
Read more: Vivid Sydney celebrations are set to make the city sparkle
I reflect that one of the great advantages of this over the New Years Eve fireworks is that, if you miss something, it will come around again in a few minutes. Photography is hard work though. Finding a suitable platform for longer exposures isn't easy and limits you to what angles you can actually shoot from, especially if you've left your tripod at home. Truth is, I didn't want the extra burden and have made out pretty well under the circumstances.
Ad. Article continues below.
Eventually I work my way around to the Canon centre again and walk in immediately, unlike last night. I'm then told that the pictures will be done on A3 or, wait for it, A2 paper… for free! I'm over the moon just contemplating such a thing. Wow, I can get free enlargements.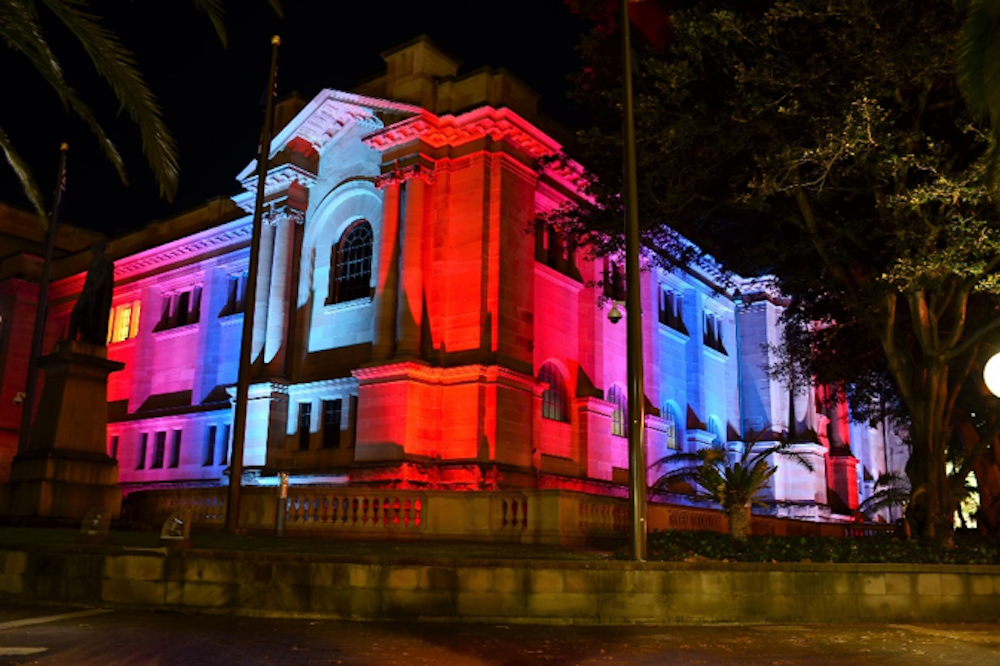 Of course, they're expecting you to get only one but, as I settle in with my 250 snaps to review they tell me it's only Vivid shots they can print. I'm fine with that and, one thing leads to another and one of the managers comes over to help me. I tell him I'm keen on some shots of the Conservatory that I've taken but can't decide which one so I pick one, he selects another and I get them both done, along with another of the Opera House.
It's around this time that a distraught Lorraine rings, reminds me that she is desperate to get to sleep and I'm half an hour late already. I tell her I'll start back to the hotel immediately, which I do as soon as the last print drops out. I know I could have gotten a couple more done if time had permitted. Still, it's been a great session that's on any serious photographer's wish list and I'd made it.
Are you an adventurous over-60 traveller with a story to tell? Get in touch with us via the Travel at 60 Facebook page.