The secret to discovering Bali's hidden gems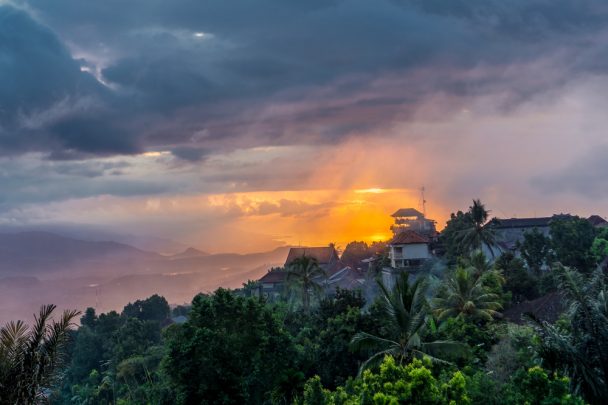 It's no secret that Bali is one of the world's favourite holiday destinations for its relaxed vibe, beautiful hotels and beach bars. But for those looking for a more cultural experience away from the tourist hotspots, there's plenty of places in Bali to venture off the beaten track. After all, Balinese culture dates back thousands of years and the landscape itself is incredibly diverse.
Aside from its famous beaches, Bali is marked with mountains, volcanoes, jungles, ravines, rivers and lush rice fields. Bali's traditional culture is magical as well, but the intricacies of it are sometimes missed if you don't venture further than the tourist hotspots. If you're looking to escape the crowds and see the traditional side of Bali, here are some places to get you started. 
1. Munduk, Lake Buyan and Lake Tamblingan
Misty, cool and covered in lush jungle, Munduk is the ultimate mountain escape for those looking to get back to nature and forget about the modern world. Accommodation varies from homestays, where you can dive headfirst into the traditional culture, to comfortable Dutch-style summer homes. It's not uncommon for people to make a day trip to Munduk and stay for a week. It's also a gateway to Lake Bunyan and Lake Tamblingan, two of Bali's most unspoiled natural attractions. The best way to get to Munduk is by hiring a private driver, or, if you're feeling adventurous, via scooter! 
Ad. Article continues below.
Perfect for: Travellers hunting for awe-inspiring landscapes.
2. Lovina Beach
In Bali's north, Lovina Beach is a lovely beachside town perfect for snorkelling and kicking back and relaxing. Its black volcanic sand beaches are a striking alternative to the white sands of the south. Lovina is also a good home base for heading to hot springs or embarking on an early morning dolphin-spotting trip.
Perfect for: A beach break away from the crowds.
Read more: 5 great places to stay in Bali
Ad. Article continues below.
3. Tenganan Pegringsingan
This is the ultimate destination for cultural purists and until the 1970s Tenganan Pegringsingan was considered by anthropologists to be one of the most secluded societies in Indonesia. Since then, the village has become more open to visitors, but in small doses. Travellers are attracted to the village because of its unique Bali Aga (meaning the original Balinese) culture – one that still practices the ancient customs, rituals and ceremonies of the ancient Balinese.
Perfect for: A traditional experience of a remote and preserved culture.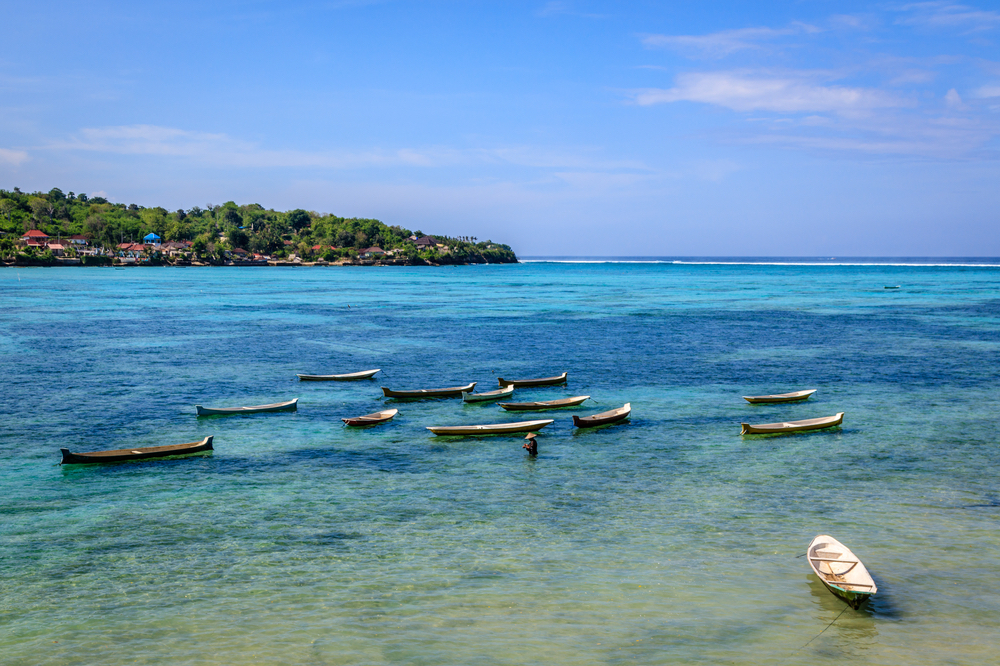 4. Nusa Lembongan
Ad. Article continues below.
For those who want to play spoiled castaways, Nusa Lembongan is a happy medium between the busy side of Bali and the tranquil remote areas. It's an island to the south of Bali, part of a group of three islands that makes up the Nusa Penida district. It was once a sleepy surfing village and still has a relaxed vibe, but tourism is starting to pick up. Get in quick before the masses arrive!
Perfect for: Those who want an authentic experience but don't want to sacrifice creature comforts.
5. Amed
Spanning 14km of coastline, the region of Amed encompasses seven quaint fishing villages. Tarmac was only laid on the roads in 2000, with telephone lines installed in 2003. Travellers to Amed can truly go off-grid and experience how the Balinese make a living from fishing and salt-making. Relatively untouched by tourism and one of the poorer regions of Bali, hosts will be grateful for your visit. An hour's drive south of Amed is Candi Dasa, which is famous for its beautiful lagoon and diving opportunities at nearby uninhabited islands.
Perfect for: Discovering the Balinese way of life on the coast.
Ad. Article continues below.
Read more: 5 things to consider before retiring in Bali
6. Penglipuran Village
For complete immersion in village life, Penglipuran Village is a must-see. It's a traditional village seemingly untouched by modernisation, where the houses, gates and temples are all immaculately decorated in traditional Balinese style. The village people often have travellers pass through and are happy to show you around their homes and compounds. There is a small entrance fee to get into the village, but experiencing a traditional village without feeling like an intruder is well worth it.
Perfect for: Experiencing Balinese village culture.
Have you been to Bali? Did you go anywhere off the beaten track? Let us know in the comments below.