Election Day impacts tourism to the United States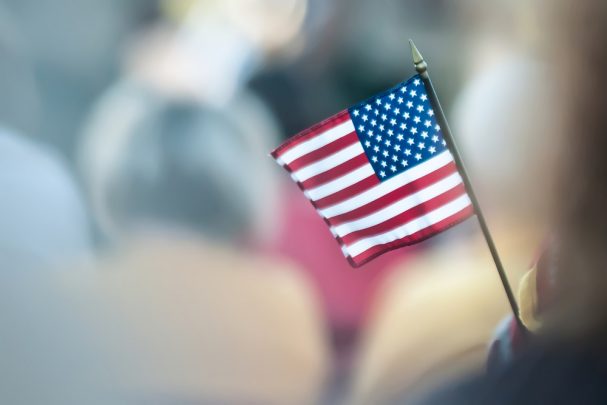 The lead up to the U.S. election has been a long, often frustrating, and always surprising campaign. But while some are worried about how the outcome of the campaign will affect the global economy, and the Aussie dollar, some travel experts have actually seen a spike to flights to the United States.
The U.S. election has become somewhat of a spectacle that travellers have actually lined up to be a part of. Popular Swedish airline, Ticket, has reported an increase of departures to the United States of more than 45 per cent.
Read more: Polls close in key states for US election
Angeli Sjöström Hederberg is an entrepreneur who flew over to the United States to be a part of the momentous occasion.
"I think I am part of a historic moment by being here," said Hederberg, who is travelling with a Swedish group of Hillary supporters.
Ad. Article continues below.
"Of course, I'm privileged. I'm traveling around, I'm meeting all these activists and politicians and researchers and so on, but it's a very special feeling.
"I mean, I saw Hillary when she was on stage with Beyoncé and Jay-Z and it was a special moment," she told Radio Sweden.
Read more: Donald Trump's son breaks the law as election starts
Resia Travel Group also found a 23 per cent rise in bookings for flights to the United States departing in the first week of November.
United States authorities on the other hand, have informed travellers to have an exit strategy in mind, just in case people take to the streets to revolt and protest the election result.
Shootings have been reported at polling stations in California, with authorities confirming that one person had been killed and three injured.
How do you feel about travelling to the United States? Let us know your thoughts in the comments section below.