10 of the cutest animal selfies you've ever seen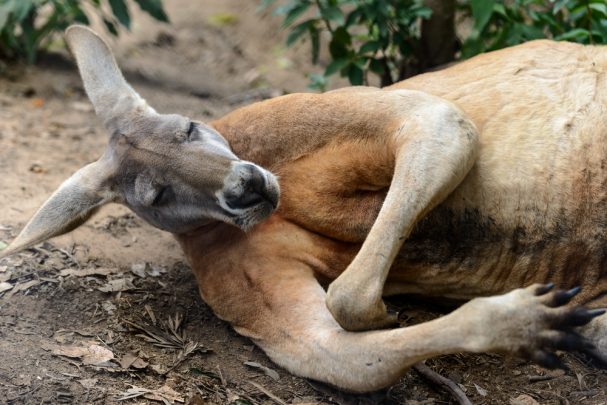 Who doesn't love the odd selfie? Whether it's in the car, the bathroom or whichever room has the best lighting in the house, a selfie can do wonders for the ego and be a whole lot of fun. But what about on holiday? Well, these holiday-makers have certainly perfected the art of taking a selfie and they've included some furry friends in the frame, too. From quokkas on Rottnest Island to kangaroos in the outback, these keen photographers have proof that it is possible to take a candid shot with a wild animal. 
Read more: Great Australian getaways for animal lovers
1. Sea turtles
Ad. Article continues below.
Australian photographer Mitchell Pettigrew used a GoPro to take this candid shot with a sea turtle on the Great Barrier Reef.
2. Kea Bird
Ad. Article continues below.
Hailed as the animal whisperer, Allan Dixon is known for his wildlife selfies. Here he is here with a Kea Bird in New Zealand, which is known as one of the cheekiest birds on the planet.
3. Penguins
Ad. Article continues below.
This penguin couldn't help but get into the shot of these tourists while in South Africa.
4. Kangaroos
Another photo from Dixon, but this time it's of an inquisitive kangaroo. You can tell why he's called the animal whisperer, can't you?
Ad. Article continues below.
5. Puffer fish
Wow! Not only did Blaine from Crazy Photo Family take this shot of a fish, but it wasn't until he did a double-take that he realised it was an inflated puffer.
6. Crabs
Ad. Article continues below.
Aww! Even crabs can be cute in a selfie.
7. Echidna
Ad. Article continues below.
Echidnas might be shy, but you might just be able to sneak a selfie with one in Tasmania.
8. Grizzly bear
Ad. Article continues below.
You wouldn't catch us getting this close to a grizzly bear, but Dixon seems to know what he's doing.
9. Camel
Even camels can be photogenic.
Ad. Article continues below.
10. Quokka
And just look how adorable this quokka on Rottnest Island is. If there's a more photogenic animal than this, we'd like to hear about it.
Have you ever taken a selfie with an animal? Share your photos with us on the Travel at 60 Facebook page. Which is your favourite selfie? Let us know in the comments section below.