Camping recipes: Campfire-cooked orange cinnamon rolls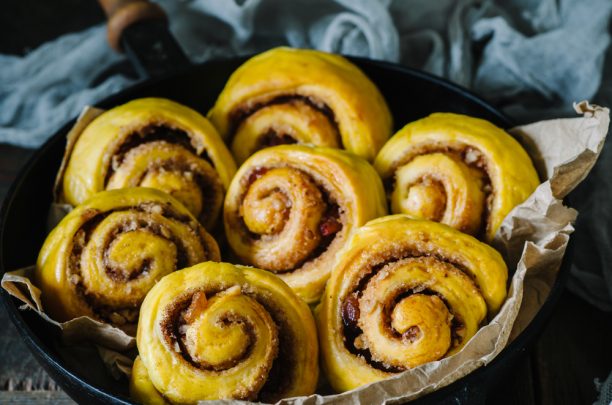 This is a camping recipe that the whole family can enjoy. If you're looking for a delicious sweet treat on your next camping trip, or want to keep the grandkids busy (and quiet!) before dinner, then this orange cinnamon roll recipe is not only simple, but it's delicious and a bit of fun to prepare as well.
Read more: Burnt banana split camping recipe
Ad. Article continues below.
Ingredients:
Oranges
1 cup of milk
1/2 cup butter
3.5 cups of flour
2 tbsp white sugar
2 tsp quick-rise yeast
Pinch of salt
1 egg
Cinnamon
Brown sugar
Directions:
Cut your oranges in half and then scoop out the flesh. Make your dough in advance if you like, otherwise, bring along your ingredients and get the whole family involved. In a large bowl, add your flour, sugar, salt and yeast. In a separate bowl, combine milk and butter and add a dash of warm water to soften. Add it to the flour mixture, along with an egg and mix until combined. Roll into a ball and pop into a bowl to rest. You can do this at home before your camping trip, just be sure to cover with a damp tea towel. Roll your dough into a long rectangle. Dust with cinnamon and sugar then roll up into a long spiral. Use a piece of string to twist and cut into the dough, making sure the spirals are small enough to fit into your orange pieces. Place spirals into your orange halves, place on a tray and then cover with foil before placing on an open campfire. Watch the dough rise as they bake, and smell the beautiful scent of orange infused into the dough. Take off the fire and add your favourite icing, cream or orange syrup for extra flavour.
What are your favourite camping recipes? Let us know in the comments section below.