Best value holiday destinations for Aussies revealed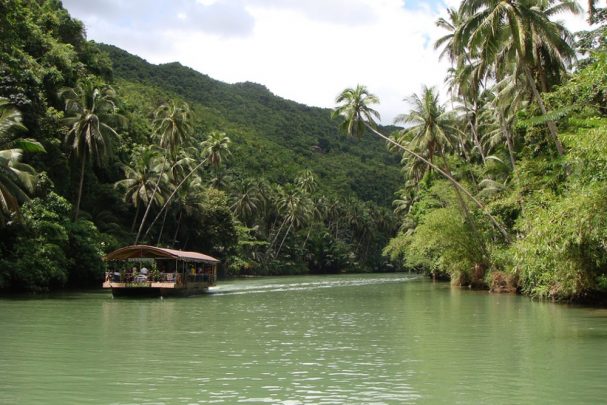 Good news, Aussie travellers! Travel website TripAdvisor has announced the best value travel destinations specifically for Australians.
Not only did they reveal where the most value places to travel are, but when we should all pack up and head over, too. 
"TripAdvisor's hotel pricing report shows Australians when are the best times to visit some of their favourite places in South East Asia and Europe this year," said TripAdvisor spokesperson Grant Colquhoun.
"Our data highlights the best value destinations that they can book looking at the lowest average hotel prices and weather, including some of the Aussie all-time favourites such as the United Kingdom in May and August or Indonesia in November."
After conducting the research on the most travelled destinations for Australians, they suggest that the best time to head to the Philippines and Vietnam is February. If Europe is more your fancy, October is the best time to travel to the UK and November is the best time to travel to Italy.
Ad. Article continues below.
If you are looking for a destination in April, France and Thailand are the best value. For more detailed information of where and when to go, take a look at the handy table they've created below. You might want to print this one out and pop it on the fridge for future reference.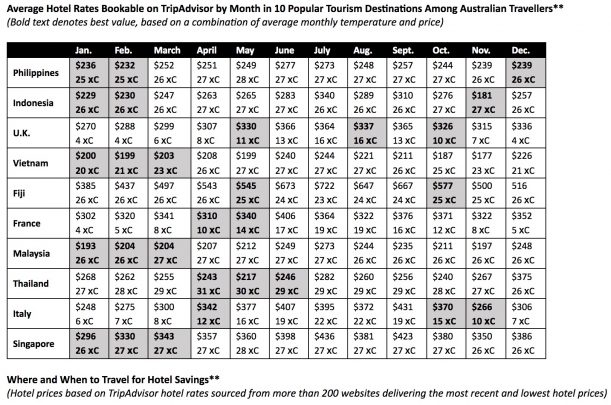 Image: TripAdvisor
What destination are you keen to visit? What other destinations that are not on the list would you suggest to fellow travellers? Let us know in the comments section below.