Authorities warn of dangerous airport security scam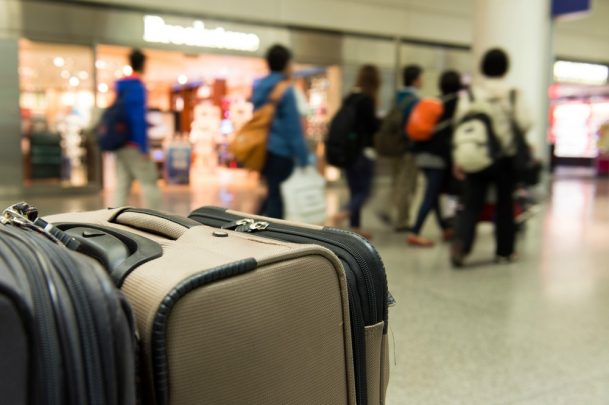 Airport scammers are at it again and this time they're targeting people out in the open.
Police are dealing with a number of reports about scammers stealing people's baggage straight off the carousel in front of them. No sneaky tricks, no fake identities; these scammers are taking it to the next level by acting with so much confidence that no one suspects them until it's too late.
Victorian police have released an image of one woman they suspect of taking luggage off the carousel, finding the address of the person who owns the bag and then breaking into their home and stealing even more from them.
This woman got away with electrical goods, cash and jewellery and is still on the run.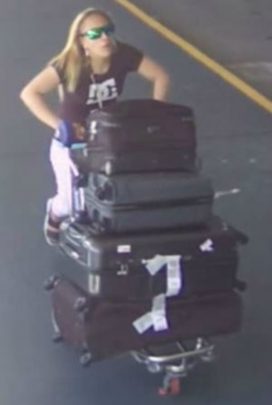 Apparently, the woman read the address on the tag attached to the bag and decided to take her crime one step further.
While luggage tags with your address on them are always recommended, it does run the risk of something similar happening to you.
So how can you avoid it?
Ad. Article continues below.
Aside from paying hundreds of dollars for one of the fancy new suitcases with in-built security measures, it comes down to good old fashioned observation.
When you get to the carousel to pick up your bags, position yourself as close as possible to the start of the belt. This way you'll be first in line to grab your bag before anyone else can lay their hands on it.
Brightly coloured and patterned bags are also ideal as they draw attention and are difficult for scammer and thieves to get away with without anyone noticing.
Most airports will offer wrapping services too, where they cover your entire bag with cling wrap to keep it secure. It may be a pain to take off at the other end, but it's sure to deter anyone from trying to get away with it.
Have you ever been scammed on holiday? How do you keep your luggage safe?