Australia grounded in the battle for world's best airline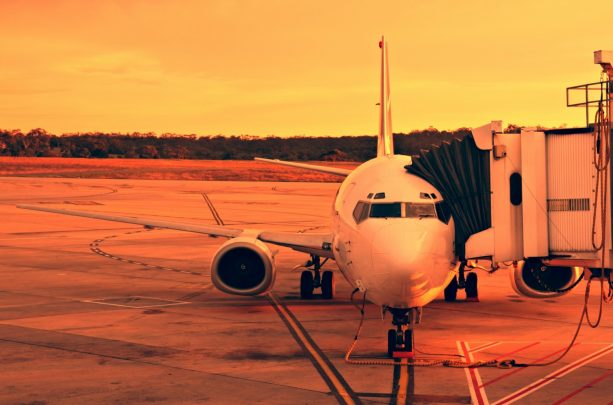 It's the annual awards for airline excellence and while two Australian airlines have done well to secure positions in the top 10, the top spot was taken out by New Zealand carrier Air New Zealand.
It's the fourth time Air New Zealand has taken out the number one position.
We're thrilled to be named Airline of the Year for the 4th year running. We love being a part of your journey. 🙏 #AirNZFanClub #YouGuysRock pic.twitter.com/9cRubwh9l8

— Air New Zealand✈️ (@FlyAirNZ) November 15, 2016
The rankings are generated by global product and safety website arlineratings.com, which looks at the top airlines overall, the best cabins in each class and the best entertainment, catering and cabin crew.
Ad. Article continues below.
Taking out the top spot, Air New Zealand demonstrated leading innovations in passenger comfort and scored a seven-star safety status. It also had outstanding financial performance and environmental leadership, and a commitment to a young fleet.
"In our objective analysis Air New Zealand came out number one in virtually all of our audit criteria, which is an exceptional performance," airlineratings.com editor-in-chief Geoffrey Thomas says.
In addition to its top spot, Air New Zealand also won the award for best premium economy class for the third year in a row.
Coming in runner-up is Australian airline Qantas, which was a dramatic improvement from its fourth place ranking last year.
Ad. Article continues below.
Having turned around its financial status, the airline was praised. Qantas will take delivery of its first Boeing 787s in 2017.
Rounding out the top three was Singapore Airlines, which introduced a new premium economy, revamped business class and new A350 plane in the past year. The airline also took out the award for best economy offering.
Top airlines in the world
1. Air New Zealand
2. Qantas
3. Singapore Airlines
4. Cathay Pacific
5. Virgin Atlantic/Virgin Australia
6. British Airways
7. Etihad Airways
8. All Nippon Airways
9. Eva Air
10. Lufthansa
Airline excellence awards
Ad. Article continues below.
Airline of the Year: Air New Zealand
Best first class: Etihad Airways
Best business class: Virgin Australia
Best premium economy: Air New Zealand
Best economy: Singapore Airlines
Best cabin crew: Virgin Group (Virgin Australia, Virgin Atlantic, Virgin America)
Best catering: Qantas
Best lounges: Qantas
Best inflight entertainment: Emirates
Best domestic class: Qantas
Best long-haul airline: Etihad (Middle East/Africa); Singapore Airlines (Asia Pacific); Virgin Atlantic (Europe); Delta Airlines (The Americas)
Best low cost airline: Virgin America (The Americas); Scoot (Asia Pacific); Kululu (Africa/Middle East); Norwegian (Europe)
Who do you usually fly with when you travel? What is it about the airline that keeps you booking?