Asking the difficult questions before overseas travel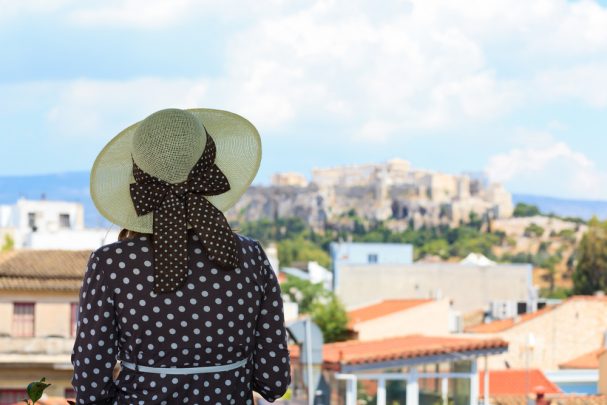 Planning an overseas trip has turned me into the responsible adult I've pretended to be since my 20s. It is amazing the practical questions that need answering when your travel is not interstate.
For example — what if the worst should happen and I die in China?
No, I'm not being morbid; I fully intend to write blogs, read books, travel overseas and be "a crazy old aunt" until I'm at least as old as my great aunt – 106.
But as a "responsible adult" or a facsimile thereof, I feel there are questions you should ask in your 60s that were not so pressing in your 40s or 50s.
So, what if I die somewhere other than my own bed?
Ad. Article continues below.
I thought about my own attitude to "visiting" the deceased and looked at the visiting record of immediate family and friends. Frankly, I could only think of one person who would come to visit and she is my own age. 
We are not a family who visits graves; I've only seen my father's resting place once (when I was at another funeral) and have not once visited my mother's grave.
Read more: The difficulties buying travel insurance in your 60s
Mum and dad are in different places because mum believed in burial and dad wanted to be cremated. It would never have dawned on mum not to honour his wishes; hence him being in the rose garden in the Eastern Suburbs with his parents, while Mum is miles away "in the Shire" at Woronora.
Apart from not visiting, there is the question of cost – it is very expensive to repatriate a body and insurance will probably find a way to not pay out.
Ad. Article continues below.
I asked my sister who climbs mountains – very high and dangerous mountains — what she and her husband had decided they want in a similar scenario. Despite having three kids and two grandkids, they choose not to be repatriated.
Very dear friends, however, who visit their far-flung offspring frequently, are adamant that they do not want to be interred in foreign lands, but want to spend eternity in Australia.
After some external research, speaking to family and of course having the discussion with the
GOM, we have decided to be cremated where we drop and our ashes scattered. Back home, we would like a mass said in our name, followed by some raised glasses of bubbly. Piper Heidsieck, please!
We have redone our wills to reflect these wishes, advised our executor and advised our family, but I wonder.
What do you want in the same circumstances? Have you discussed this with your family and will they respect your wishes?