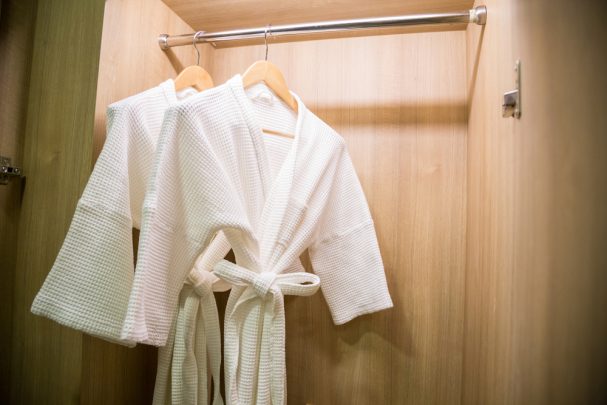 Selfies have become more popular than ever. But would you take a nude selfie on holiday and send it to the hotel you were staying at?
One group of hotels are hoping that their guests will do just that with their cheeky new "No Robe" campaign.
Not only will guests be asked to send through their sensual selfies while staying at one of Australia's Art Series hotels, but they will be given the opportunity to become an artist's muse, too.
All guests have to do is book a stay at one of their hotels in either Brisbane, Melbourne, Adelaide or Bendigo and take a selfie on one of the purpose-built camera unit that will be delivered to the room.
Read more: 6 clothing optional travel destinations around Australia
You'll have two hours to yourself to disrobe, decide which is your best side and how to best capture the light.
Once you know which photo to submit, an artist will receive the photo and sketch a drawing, meaning you will be a life drawing model without ever having to personally sit in front of the artist.
Then you can frame the piece and hang it up in the living room, hide it in the bottom of your cupboard or send it to your lover, the choice is yours!
For those who can't make it to the hotels, you can also sit for your own personal life drawing from home. Simply share you photo on Instagram using the hashtag #norobe for your chance to win a night in the hotel.
What do you think? Would you pose nude for the chance to receive a life-drawing image of yourself? Let us know in the comments below.
Comments