20 of the strangest travel requests ever made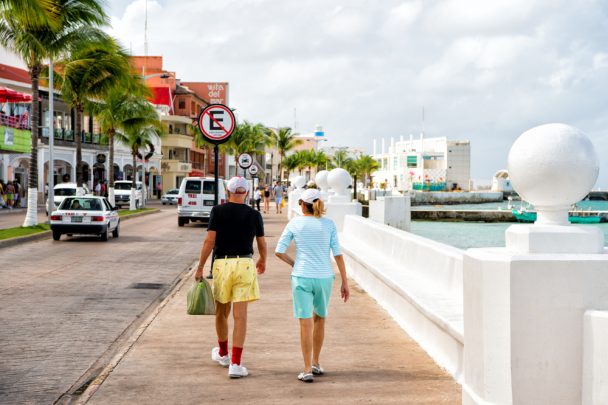 If you've ever made a special request with the travel agent when booking a holiday, then you'll know that there are some things worth asking for. Simple requests like champagne and chocolates on arrival, a late checkout and valet parking are all fair enough but there are some travellers that go above and beyond to make strange requests of their travel agents. The American Society of Travel Agents (ASTA) surveyed its members and came up with some doozies. Here is the official list of the Top 20 Strangest Requests made to travel agents.
Ad. Article continues below.
Can you please book the honeymoon suite for us and another couple?
Can you please plan a honeymoon for me, my bride and my mother?
Can you guarantee that no pet has ever been in the hotel room?
Can I fish off of the cruise ship?
Do they speak English in Britain?
Can you book two rooms in different parts of the resort – one for me and my wife, and the other for my girlfriend?
Is our relationship like a client/lawyer relationship? (ASTA wonders if this is the same client who asked Question 6).
Does the crew actually sleep on board the cruise ship?
Don't tell my fiancé this is where I took my first wife for our honeymoon.
I would like to go somewhere where there are NOT a lot of men.
I'd like to meet Elvis.
I'd like to get married in the Caribbean on an island where the marriage is not legal in the US. (Again, ASTA refer readers to Question 6).
Will there be shadows on my face at 4pm when the pictures are taken?
Will you watch my pet while I'm away?
Are there toll roads on the way to Hawaii? (This is asked by mainland American clients who plan to drive there.)
How can I get to Europe without going by air or sea?
I'd like to visit Scotland and Denmark on the same trip. (Agent then tells client he does not have time in his schedule to travel the distance). But they're only an inch apart on the map!
Can you set it up so that the whales jump in the background at the same time I'm proposing to my girlfriend?
Can you ask the airline to block the seat next to me so I can stretch out?
I don't want a window seat on the plane because I just had my hair done.
President and Chief Executive of the American Society of Travel Agents, Zane Kerby said the list showed that "some travellers need a little more hand holding than others". No kidding!
Have you ever made a special request with your travel agent? Let's hope they weren't silly enough to make the Top 20 list of strange requests!