Say hello to 'renovesting' and other 2018 property trends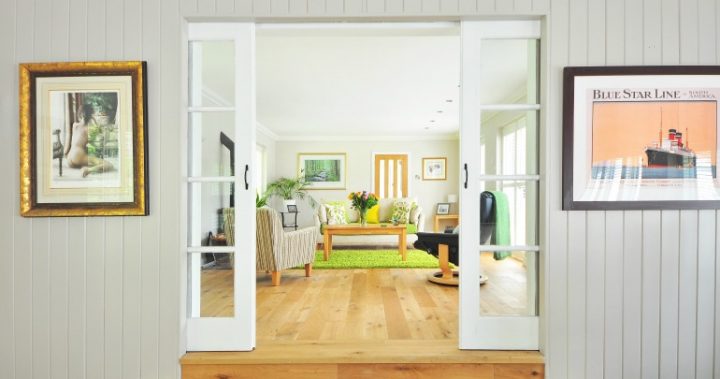 We've all been watching in astonishment as the Australian property market has gone from strength to strength, edging out buyers and bringing in international competition. But what will the property trends for 2018 bring?
According to experts surveyed by finder.com.au, the property market can expect further price increases in eastern capital cities but, thankfully for buyers and not so happily for sellers, they will be growing at a slower pace than in the past few years.
"While growth in Sydney is expected to slow, experts are tipping stronger growth in Melbourne and Hobart," Graham Cooke, insights manager at finder.com.au, says.
According to Cooke, the ever-rising prices will spark more "renovesting" in 2018, with many home owners seeking to add value to their current properties through various renovation projects, rather than sell-up for something new.
Read more: Australian property prices have reached a new record
Ad. Article continues below.
For those looking to downsize and try out apartment living, this may be the perfect opportunity to snatch up a deal; several experts agreed that rising house prices and an oversupply of new constructions will put apartments in a precarious position. The "consolidation and collapse of [the] apartment market" has been forecast by John Hewson from Australian National University.
Read more: Landlord vs tenant: Who's got more rights when it comes to renovations?
According to the experts, those seeking something with long-term potential should look for opportunities near transport and infrastructure projects. While the noise and ongoing work may be inconvenient for a time, a property situated near good transport and infrastructure could boost prices by up to 11 per cent when it comes time to sell.
"Whether it's upgrading the domestic airport, improving roads, or creating better rail options, [infrastructure project] fuel economic growth by creating new jobs and drawing people to the area," Cooke says.
"Road or rail upgrades play a vital role in driving up property values, as they make the precinct more accessible and attractive for residents."
What do you think will happen with the property market in 2018? Do you think it will work in your favour, or will it edge out even more retirees?