Be amazed by this birds-eye view of the bloomin' lovely jacaranda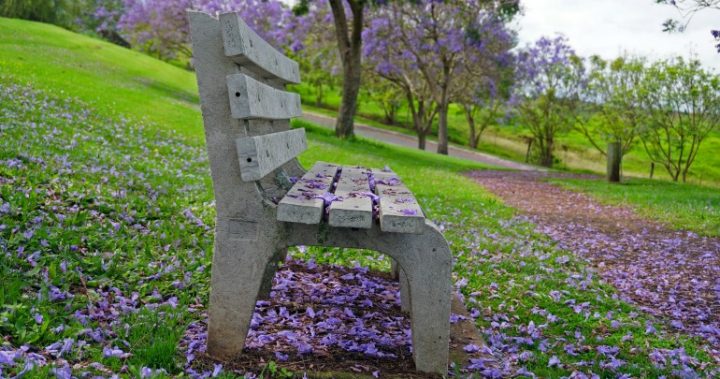 The jacaranda tree is certainly stunning when it is in full bloom.
Although it's native to tropical regions like Mexico and South America, it's a spring and summer staple for Aussies, creating a blanket of pretty purple petals and brightening up the street.
Sydney and Brisbane are two such places full of these beautiful trees, though some say Grafton in northern New South Wales deserves to be crowned the country's 'jacaranda capital', and others still would claim the title for their own home town.
Read more: Pretty pictures of Jacaranda trees from all over Australia.
Ad. Article continues below.
If you don't have any of the beautiful purple trees in your neighbourhood, this drone footage published on the SnapSydney Facebook page, filmed by Joshua Hulme, is the next best thing, providing an amazing aerial view of some huge jacarandas in Sydney.
What do you think? Amazing or what?
It may be a good reason to give the latest craze of flying a drone a go, if only to spot beautiful sights like this!
What's your favourite bloom? Do you have it growing yourself, or near you?