You can do it alone – no agents required!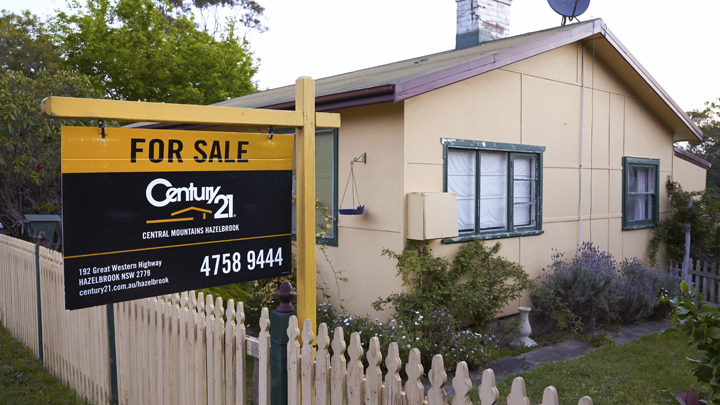 Real estate agents will tell you that selling your house is not as easy as it looks, that agents know the market and can get you the best price and even that you are not allowed to sell your home yourself . Well, of course they would. It's in their best interests to say those things – but it's not true.
In 2004, Bob and I sold our home six hours after we advertised for the price that agents had valued it at and with no agent's fees. It was so quick and simple, it took our breath away.
In 2013, we were living in a very small country town. Houses were, and still are, sitting unsold for many years. Once again we advertised privately and ten days later it sold for three times the price we bought it for in 2004. Not only that, the people who bought it were selling a home in the town we wanted to move to 75 km away. They'd had it on the market for three months with an agent and no one had even looked at it. They couldn't buy our house til they sold theirs. We arranged to look at their house and it suited us so we just swapped and paid them the price difference between what we wanted and what they wanted. Try doing that with an agent between you.
Naturally, it is much easier to just hand over the work over to an agent and wait for them to sell it. It might take weeks or months and you pay them well for the job but what are they doing for their money? They take photos of your house – it costs nothing to take them yourself and you know how to show off your house to its best advantage.
Ad. Article continues below.
They put up a for sale sign – it is really just an advertisement for the agency, it says nothing about your house except that it is for sale. For around $200 you can have one made professionally yourself that has information about the house and pictures of the inside. I also think it is useful to put an approximate price like "offers around $350,000 considered"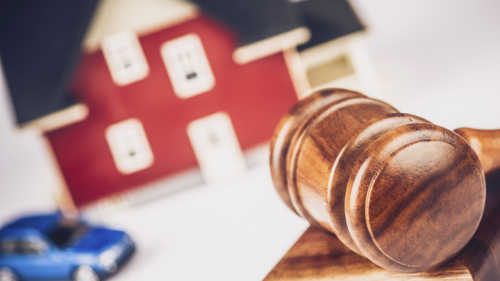 They advertise it. You are not allowed to advertise it privately on realestate.com.au (that's just for agents) but you can advertise in the paper and many other real estate sites. They show people around your home while you are not there – now think about this – who knows your house better than you? Who can tell buyers all the really good things about your house and explain things they are worried about? Who can tell them about the neighbours, the amenities and the neighbourhood? In other words – who can REALLY sell your house better than you? Yet, you are not allowed to be there when an agent is selling it. You don't even know the name of the buyer until you see it on the paperwork.
The only thing the agent does that you or the buyer might feel uncomfortable with is negotiating a price in person. This is easily overcome by doing it in writing or getting another person to negotiate for you.
So, how do you sell your house yourself?
Your first step is to get it ready for sale. These things apply whether you are selling it yourself or via an agent. If you have a friend who can be brutally honest, have them go through these steps with you.
Go across the street and look at your house objectively. This is what is called 'curb appeal'. The majority of buyers decide whether they will buy a house or not when they see it from the street so you need to make sure that it looks its best.
Inside, it should be bright and airy. There should be no clutter, no unpleasant smells and make sure everything works as it should and is sparkling clean. Outside, your back yard should look tidy and inviting.
When you are satisfied it looks as good as you can make it – take photos. Your photos are what will get people in the front door so get them 'show place perfect'. Take different angles of each room then check them for 'clutter', no dishes or drainer on the sink, no cup on a coffee table, no odd shoe sticking out from under the bed or hose draped across the lawn.
You can be a bit cheeky at this stage and tell an agent you are thinking of selling your house and want an idea of what it would fetch or just look at the prices similar houses are selling for and go with that.
Go to your solicitor and get them to draw up a Section 32. Some of the information required for a Section 32 changed on 1st October 2014 so check what you need to take with you for the appointment. Let your solicitor know you are selling your house yourself and they will handle the legalities. The rest is up to you.
Time to sell – there are many ways to make your sale known. The easiest of course, is to put it in the Saturday newspaper, the Trading Post and any free local papers or books. Make sure you say "no agents and no rent to buy" in the ad so you don't get harassed by either. If you are internet savvy (or know someone who is) make a web page with your photos and include a link to your webpage in your ad. Put notices up on your local notice boards. You can also sell via eBay and www.quicksales.com.au and other private sale sites.
When you reach an agreement with a buyer about price and deposit, put it on paper with details of both parties, both sign it and have a copy. They give that and the Section 32 to their solicitor or conveyancer, you give a copy to your solicitor and the legal eagles work it out from there.
So for a few hundred dollars and a little bit of work, you have saved thousands in commission and enjoyed the feeling of being in control of your sale.
Have you sold your house before? How did you do it? Would you ever sell your house yourself? Tell us below!