Do you remember watching the very first episode of The Monkees?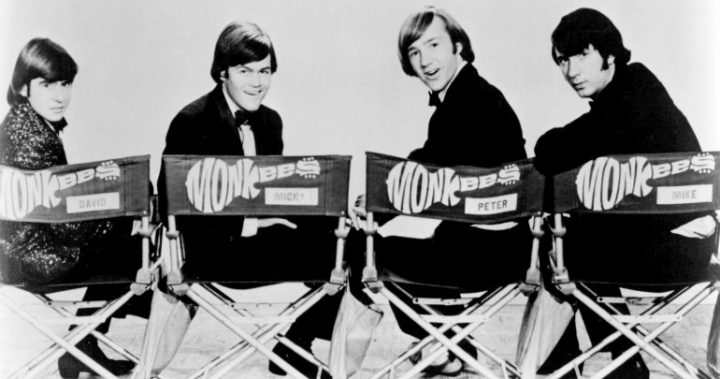 How well do you know the names Micky Dolenz, Michael Nesmith, Peter Tork or Davy Jones?
That's right…..  'Hey Hey, It's the Monkees'.
It was on this day, September 8, in 1965 that these four first appeared on our airwaves and television screens as The Monkees.
Ad. Article continues below.
Is this what you remember?
This is one American rock and pop band with a unique start. The Monkees was formed in Los Angeles purely for the purposes of the television series, but that's not how it ended. While the show was cancelled in 1968 the band still continued to record songs for a few more years, until 1971.
Ad. Article continues below.
The funny thing is, it was designed to be a show about an imaginary band but there was nothing imaginary about their popularity. They became one of the most successful bands on the '60s and sold more than 75 million records worldwide.
Do you remember some of their biggest hits?
Ad. Article continues below.
You have to believe their success, after 'I'm A Believer' spent seven weeks at number one in 1966. Other great successes were 'Last Train To Clarksville', 'Pleasant Valley Sunday', and 'Daydream Believer', just to name a few.
They've even had a number of revivals, not just as the band, but with the television show returning to our screens.
Ad. Article continues below.
Jones suddenly died in 2012 but the remaining members have continued to tour, and celebrated their 50th anniversary, touring the US, Australia and New Zealand just last year.
They called it a day after that.
What was your memory of The Monkees? Did you love their music, their television show or both?