'I was a newlywed, excited for my new life ahead when I fell ill'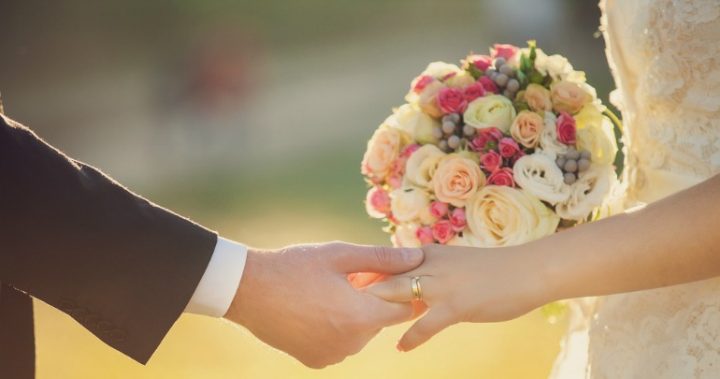 I have written about our young married life before, of our moving to New Zealand. Of the days I called my 'barefoot days'. I loved my new country.
Ad. Article continues below.
But how unfair life can be sometimes, with ugly shocks and problems around the bend. I was 19, my husband was 23. We had been so excited so in love and so happy. After all, a new job, a new life a new country, was just a dream. It was a chance we had grabbed with both hands when it had been offered back in Bristol.
I was hoping to get a job, so was wandering about Auckland. I got rather wet a few times and thought I had a chill. By June I was feeling weak and getting night sweats. As I had been a student nurse, there were alarm bells ringing as I realised I also had a high temperature in the afternoons and was losing weight. We had just had a fabulous five week cruise to get to NZ on the "Rangitoto" so I should be fighting fit! My chest was constricting and I became out of breath climbing stairs.
I went to a doctor, and to cut a long story short he thought I had "not enough to do" and indicated I was imagining it. But he took an X ray. Eventually after a week or two more; a time of even worse symptoms and more weight loss, I  still tried to ignore the problem. Then I was urgently summoned; they had lost the original X ray and when it turned up there was a panic. I had tuberculosis (TB).
I spent eight weeks on a TB ward, made wonderful friends, and eventually became well. It was pretty tough being away from everyone and not able to worry my poor mother back in the UK, so I kept it from her and wrote cheerful lies in my letters. I had my 20th birthday in hospital – quite a fun day as it happened. Cake and ice cream and parcels from overseas. Then I was pregnant with our first child and the real joy of life began. Again, I was lonely and it was hard doing so much without family around. But our new house with its bare boards and sweeping garden was beautiful to us. I moved in straight from the maternity ward to a house I had not seen finished.
What are your memories of your first home?