Too good for the tools: Young Aussie snubbing tradie jobs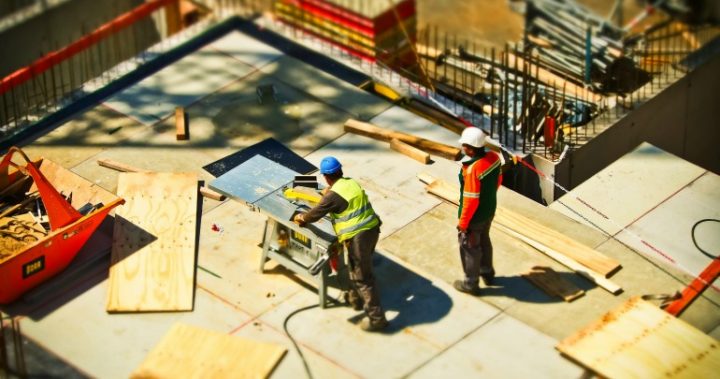 A new study has revealed that although many young Australians are looking for work, there is one industry they're turning their noses up at.
As competition within the job market grows rapidly and jobs continue to be moved overseas or replaced by computers and technology, it's tougher than ever for young Australians to get into the work force.
However, analysis by jobs website Adzuna suggests that an industry that requires minimal qualifications with plenty of roles available is being snubbed by young jobseekers.
Read more: Unemployed Australians are knocking back jobs to stay on welfare
Work in the trade and construction industry is being ignored, despite the fact that many young people would be perfectly suited to these kinds of roles.
Ad. Article continues below.
The report suggests that advertised jobs within the construction industry has actually increased by 10 per cent, but people becoming apprentices was down by 5.6 per cent each year.
There are now calls for schools to remind students that apprenticeships and vocational education are an acceptable and appropriate way of getting into the workforce.
"Despite reports that residential construction boom in Sydney is starting to wind down, we continue to see growth year-on-year in advertised vacancies across a wide selection of job roles in trades and construction," Adzuma CEO Raife Watson told News.com.au.
"The primary concern for the construction industry is the continued decline in apprenticeship commencement rates."
Read more: I remember being a secretary: How jobs have changed over the years
Ad. Article continues below.
Many older Australians worked for decades in the industry and got their own start as apprentices, so the new trend of youth turning their noses up at construction work is seen as worrying to many.
Watson added that there is a stigma within Australia associated with TAFE studies and apprenticeships that was putting people off applying for roles in these industries.
"Twenty-three university graduates compete for each role, whereas in some Australian states, two jobs are available for all qualified apprentices," he explained.
"I expect this number to increase in the coming years as apprenticeship numbers continue to decline."
It comes as many Australian industries face a skills shortage.
What do you think? Should young people without jobs be forced to work in the construction industry, or should they be encouraged to follow their dreams? Are they being too picky when it comes to a job?