Voice from Belle Gibson's past speaks out: 'I created a monster'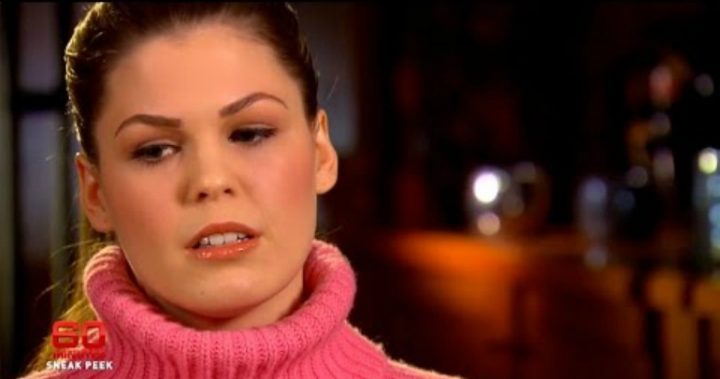 It's been two years since Belle Gibson was exposed as a fraud, and two months since she was fined $410,000 for conning publishers, the media, and her public admirers into believing her claims of having discovered a natural way to beat cancer.
Now, someone from her past has spoken out about what may have driven the  fraudster, who has never even confirmed her own age although she is believed to be 25, to commit such an elaborte scam.
During her 60 Minutes interview back in 2015, one viewer thought she looked oddly familiar.  To his surprise, comedian Jonathan Duffy realised he had taught a young Gibson at an acting camp in the mid-2000s, the Daily Mail reported. 
"Without cheapening the sentiment of the moment, it was like (a) moment in some kind of Hollywood film where you go, 'Oh my god, I've created a monster," he told the news site.
"The penny dropped. I know where I know her from."
Ad. Article continues below.
The 31-year-old was a coach at the Australian Acting Academy, an institution that ran camps for teenagers in the holidays. The acting camp ironically taught an array of acting disciplines and subjects including realism, character work and improvisation, which no doubt later came in handy for Gibson. 
Duffy said he had very clear memories of Gibson at the time of the camp.
"She was an uninteresting girl who seemed to want to do anything to appear more interesting than she was," he said. And while he said that Gibson appeared to come from a normal family, Duffy vaguely remembered her speaking about 'some kind of health scare', he told Daily Mail.
The then-teenager's love of acting is also mentioned in a new book about the case, called The Woman Who Fooled the World, in which the authors note that Gibson was an acting camp regular, and had a reputation for spinning stories even as a teenager.
Gibson went on to use her 'cancer cure' story – she claimed to have treated brain and other cancers though a diet of fruits and vegetables and the use of alternative therapies – to promote her cookbook and app, The Whole Pantry. Gibson made $420,000 from her cancer lie, which lasted for several years. 
Do you remember this scandal? What are your thoughts on this?