Belle Gibson taken to court for misleading charities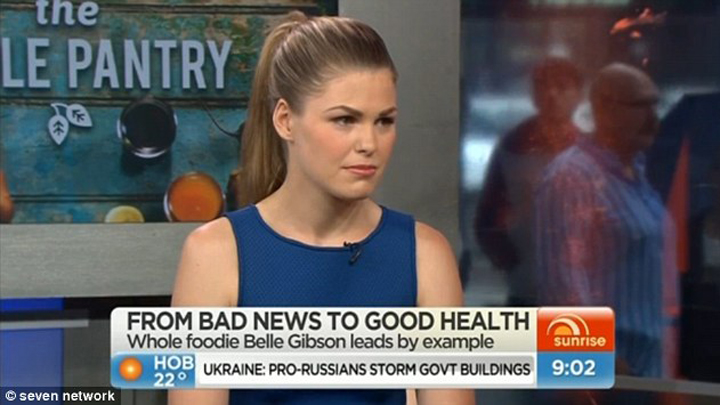 Belle Gibson has become a familiar face on our screens and in our newspapers of late, and not for good reason.
The 23-year-old health and wellbeing blogger healing herself of terminal brain cancer holistically was revealed to be a fraud earlier this year.
And ever since, the public has been crying out for this confused young woman to be charged for misleading the vulnerable, namely 'fellow' cancer sufferers and people who just truly believed the complete lies she was telling.
Now, it's been reported by Fairfax that Belle Gibson is being taken to court over allegations she orchestrated a charity fundraising scam and deceived multiple charities into believing they would receive hundreds of thousands of dollars, yet they didn't receive a cent.
It's not yet clear whether Belle will change her tune and say she was mentally ill all along (which might be the case) or if she will finally admit some wrongdoing – something she seemed incapable of on last Sunday's 60 Minutes program.
Ad. Article continues below.
Consumer Affairs Victoria is taking legal action against Belle Gibson for fundraising fraud and allegations of misleading and deceptive conduct.
Yesterday, the watchdog appeared in Melbourne Magistrates' Court to demand the disgraced blogger and author answer questions about her health and provide proof she made the charitable donations, or perhaps ever had any intention of paying those debts.
Now Ms Gibson has 6 days to give a response to the questions.
She did not appear for the brief hearing but stands by her claims that she has giving away almost all the profits from her business but in fact, Fairfax discovered in an expose that led to her unravelling that no, she did not, and four of the five charities featured in her promotional material were unaware the appeals had even taken place.
Unfortunately for her detractors, Ms Gibson could avoid a conviction if she shows that she didn't raise the money she said she did (between $100,000 – $1 million). But she may not be able to avoid a hefty fine and possible jail time.
Ad. Article continues below.
60 Minutes found that despite her claims that she didn't know she didn't really have brain cancer until this year, she had brain scans in 2011 (2 years after her "diagnosis" with a fake doctor) that showed no cancer. This means she did actually know she was brain cancer-free four years ago.
Penguin and Apple have since ended their deals with Belle and the public have never been more angry.
Tell us today, what would you like to see happen to Belle Gibson? Should she be charged, treated for a mental illness, or taken to jail? Do you think she knowingly deceived people?