Queen resplendent in blue as she plays host at Palace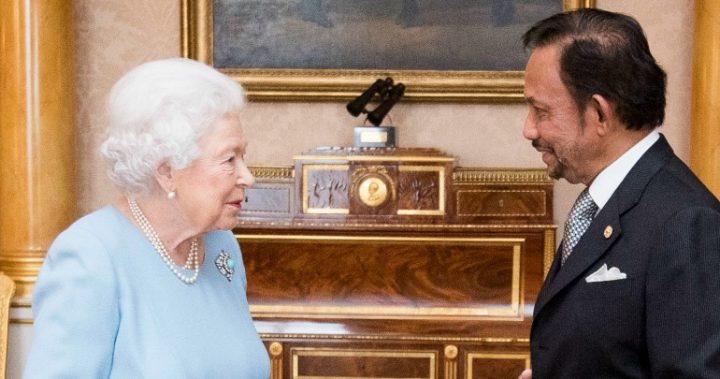 It's no secret Queen Elizabeth values duty to the Monarch above all else and Her Majesty will definitely go down in history as one of the most committed British royals to serve on the throne.
With Christmas swiftly approaching one could forgive the 91-year-old for kicking off her heels and calling it a day until the New Year, but the Queen is showing no signs of slowing down and greeted a number of guests at Buckingham Palace this week for official meetings.
On Thursday, she held a private audience with the Sultan of Brunei, who was later greeted by the Duke of Cambridge.
The Royal Family shared a video of the encounter on social media, noting the two countries have a long history together.
Ad. Article continues below.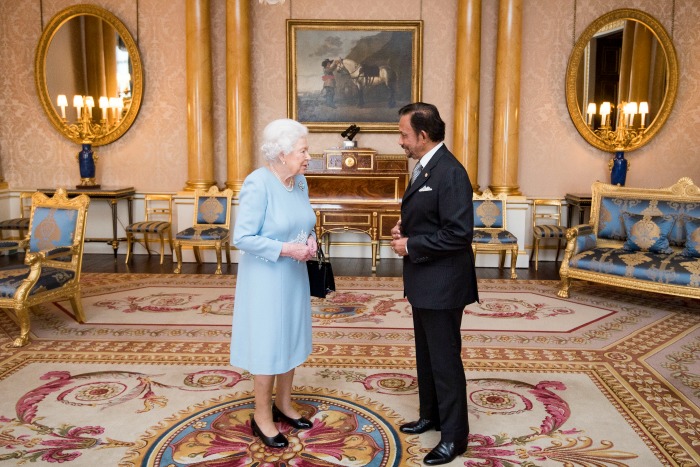 The Queen has visited Brunei twice before, in 1972 and 1998, and met with the Sultan on two occasions in Britain.
Ad. Article continues below.
The Queen has twice visited Brunei on a State Visit (1972 & 1998), and in 1992 The Sultan was invited to Britain for a State Visit. pic.twitter.com/ighug90XZD

— The Royal Family (@RoyalFamily) December 14, 2017
His Majesty also met The Queen at the Sovereign's Lunch in 2012 at Windsor Castle to celebrate HM's Diamond Jubilee. pic.twitter.com/hsqCEe8S15

— The Royal Family (@RoyalFamily) December 14, 2017
While she may be working up to the last minute, the Queen has plenty to look forward to this Christmas.
Ad. Article continues below.
She will be reunited with Prince Phillip, who has been spending much of his time at the royal residence in Sandringham, Norfolk since retiring from his official duties.
It will also be the first Christmas the royals spend with Prince Harry's fiance Meghan Markle.
The Queen broke decades of tradition to allow Meghan to attend the family's Christmas celebrations, an experience usually reserved for wives and husbands only.
It's the second royal tradition the Queen is bucking for Harry and Meghan, with the Palace confirming she will attend their wedding ceremony despite the American actress' divorcee status.
The Monarch is known to be incredibly close to both William and Harry and it seems not even royal tradition was going to stop her from seeing her grandson say "I do".
Read more: Prince Harry and Meghan Markle announce wedding date
Do you think the Queen has done the royals proud over the years? Have you enjoyed watching the royals change in the past few decades?