Prince Philip's wit is as dry as ever at 95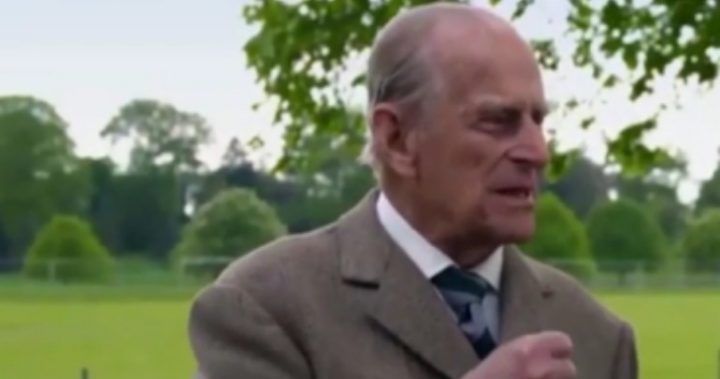 If you follow the royal family then you know that Prince Philip has had his share of gaffes and foot-in-mouth moments over the years.
He's well-known for his dry wit, and at 95 he's certainly not slowing his wit down.
The Duke of Edinburgh has appeared in a rare TV interview as part of a special program celebrating the 60th anniversary of an award presented in his name.
The interviewer Phillip Schofield told Prince Philip he was going to walk across the wings of a plane while it flies in the air to raise money for the Duke of Edinburgh's Award.
In true Prince Phillip style he responded by saying "who is trying to get rid of you?"
Ad. Article continues below.
"Are you going to stand there on the wing and say 'hello folks'? I wouldn't open your mouth if I were you," he joked with Schofield.
And of course there were dismissive, curt moments too.
At one point in the interview the 95-year-old responds to a question of Schofield's by saying "What am I supposed to say?".
The TV special covers some of Prince Philip's other fine moments.
In one scene comedian David Williams recalls how the Duke called him a "nut".
Ad. Article continues below.
"It was the year that I swam the channel and he asked, 'Is this the nut who swam the channel'?" Williams said.
"And he went, to my mum, 'Any more nuts in your family?' To which my mum said, 'No, just the one Prince Philip,' as he walked out the door."
Meanwhile, Absolutely Fabulous actress Joanna Lumley shared her fond memories of the Duke.
Luckily, actress Joanna Lumley had far warmer memories of the Duke.
"He is good fun to be around but he is quite shy," she said.
Ad. Article continues below.
"I think sometimes at some huge event I have seen him say, 'Oh God I have to do that.' But then he puts his head up, chin out and goes and does it."
He's certainly a character!
Are you a fan of Prince Philip? What do you think of his sense of humour?