North Korea issues terrifying threat of 'unimaginable strike' to US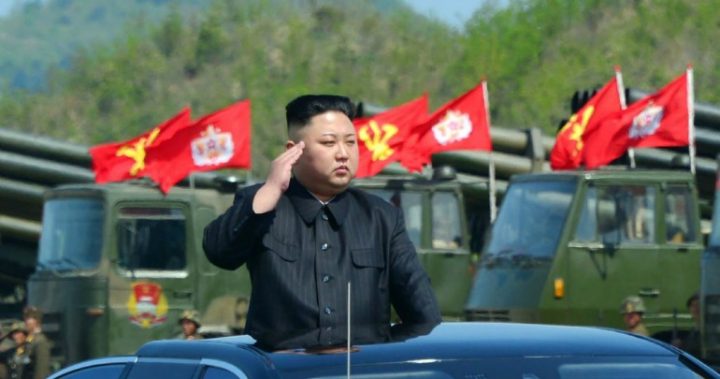 Two days after a North Korean official said "a nuclear war may break out any moment," North Korea has issued a terrifying new threat of military action against the US, according to reports.
A statement from North Korea's Pan-Korean Emergency Measure Committee for Opposing Nuclear War Drills warned that the US should expect an "unimaginable strike".
'The US is running amok by introducing under our nose the targets we have set as primary ones.
'The US should expect that it will face an unimaginable strike at an unimaginable time.'
Read more: North Korea's terrifying warning to the US as tensions flare
Ad. Article continues below.
The Daily Mail reported that the US has intensified military drills with it's closest allies in the region, South Korea and Japan, with 10-day drills taking place on the Northern Limit Line; the southern side of the de facto maritime border. 
A South Korean navy spokesman told reporters that, "The latest exercise is aimed at maintaining readiness against North Korea's naval provocation and improving capabilities to carry out joint operations."
Of course, this is not the first serious threat North Korea has made against the US, having vowed to bring about "final victory without fail" in a "do-or-die battle" just weeks ago. 
North Korea warned earlier this week that nuclear war "may break out any moment" with the capital Pyongyang saying that the "entire US mainland is within our firing range" and threatening "severe punishment" for America if it "dares to invade out sacred territory". 
Do you think these are serious threats, or just talk?