North Korea's terrifying warning to the US as tensions flare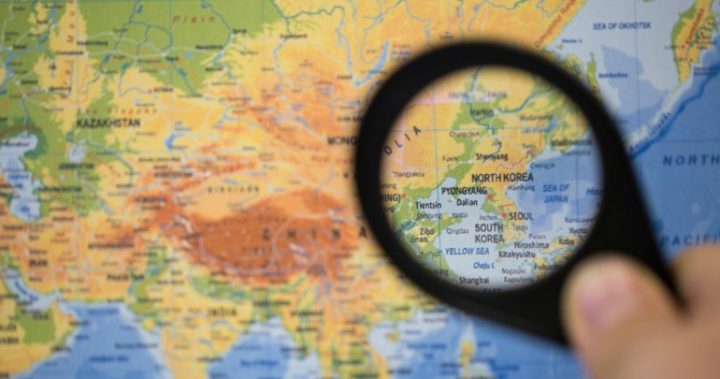 In a battle of egos that seems to be worsening with every day that passes, North Koreans have vowed to bring about "final victory without fail" in a terrifying warning to the US. 
The Sun has reported that the General Federation of Trade Unions of Korea has spoken out in a show of support for Supreme Leader Kim Jong-un, and is ready for a "do-or-die battle".
"The workers of North Korea are full of enthusiasm to supply more strategic weapons and ultra-modern war hardware … for the final showdown with the US," it said in a statement. 
"We, the working class, will turn out in the do-or-die battle with the US in hearty response to the call of the respected Supreme Leader."
Read more: Donald Trump 'declared war' on North Korea
Ad. Article continues below.
Tensions between the US and the hermit nation have been escalating in recent weeks, with both US President Donald Trump and Kim Jong-un continuing to make threats. 
Trump told a White House press conference that the US was prepared for the possibility of a military strike. 
"We are totally prepared for the second option, not a preferred option," he said. 
"But if we take that option it will be devastating, I can tell you that — devastating for North Korea. That's called the military option. If we have to take it, we will."
The President's use of social media to cast threats isn't helping the situation. 
Ad. Article continues below.
Just last weekend, he posted on Twitter, saying, "Just heard Foreign Minister of North Korea speak at U.N. If he echoes thoughts of Little Rocket Man, they won't be around much longer!"
North Korea took this as the US "declaring war", with the North Korean foreign minister,Ri Yong-ho, saying as much in a statement to reporters.
"Trump claimed our leadership would not be around much longer," Ri told reporters. "He declared a war on our country."
Is the escalating situation between the US and North Korea worrying you?