Kate tells William: 'We'll have to have more babies'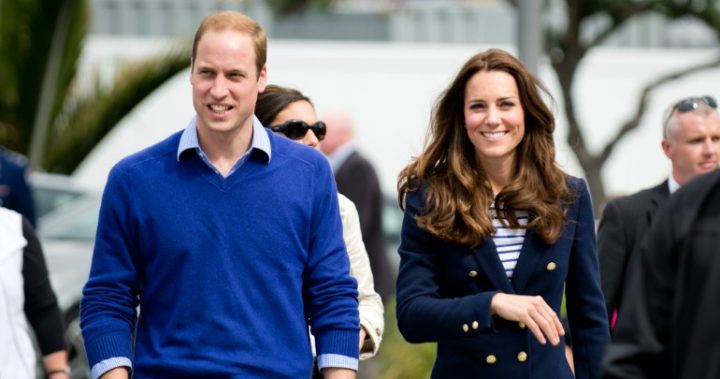 The Duchess of Cambridge made headlines today after joking to husband William that they should add to their brood. 
The pair, along with children George, three, and Charlotte, two, touched down in Warsaw's Chopin airport earlier today.
Read more: Duke and Duchess of Cambridge's entertaining arrival in Poland
At a business reception following their arrival, Kate was given a cuddly toy designed to soothe tiny babies and as she said thank you for the present, she turned to Wills and laughed, "We will just have to have more babies."
The designer of the cuddly toy, Julia Sielicka-Jastrzebska founded the company with her sister, and said Kate made the joke after learning the little bears were meant for children younger than George, who turns four over the weekend and Charlotte. 
Ad. Article continues below.
"We gave the Duchess some presents for Prince George and Princess Charlotte," she said.
"She said they should have more babies, and they laughed."
Later, Kate and Wills rubbed shoulders with stars including model Joanna Krupa at a garden party where the Duchess showed off yet another stunning frock. 
Designed by Polish designer Gosia Baczynska, who's been dubbed the "tsarina of the Polish fashion scene", the white dress featured asymmetric black piping and a plunging neckline cinched at the waist with a decorative belt.
Ad. Article continues below.
Among 600 guests at the party held in the Queen's honour, Kate completed her look with an antique pearl necklace, matching earrings and black Gianvito Rossi pumps featuring a darling ankle strap. 
The crowd clapped and cheered as William addressed them in faltering Polish to say, "Good evening, we hope you have a nice party," as Kate looked on.
Ad. Article continues below.
Earlier, that day, Kate and Wills were greeted by thunderous applause and well wishes from crowds who lined the streets of the Polish capital to welcome the royals, bearing gifts, flowers and signs professing their love and adoration for the pair.
The Daily Mail reported that one well-wisher, student Magda Mordaka, 21, told how Kate shrugged off a compliment from adoring fans and insisted that she was not "beautiful".
"We were telling her that she is beautiful and perfect, but she said it's not true – it's just the make-up," Mordaka recalled. 
Could Kate be any more delightful?