Jane Fonda reveals she thought she'd 'die lonely and an addict'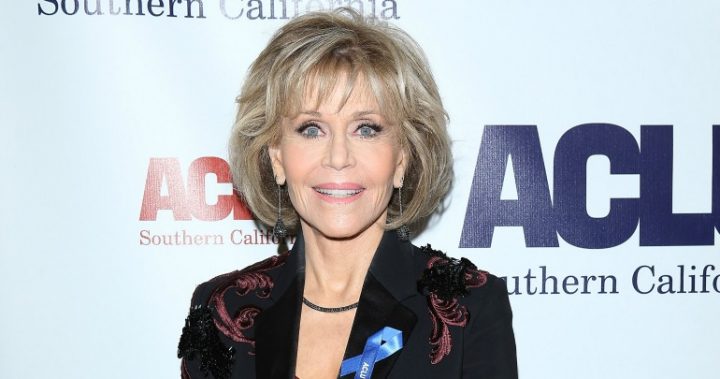 Known for her youthful looks and powerful acting ability, Jane Fonda has revealed in an interview with People that her "fraught adolescence" left her thinking she would not make it past 30 years of age.
The 80-year-old star revealed, "I assumed I wouldn't live very long and that I would die lonely and an addict of some sort."
The actress never dreamed she would still be working at her current age.
"I didn't think if I did live this long, that I would be vibrant and healthy and still working. I'm grateful." she said.
Read more: Ageless Jane Fonda stuns in lace at 80th birthday fundraiser
Ad. Article continues below.
Fonda's hard early years were shaped by her mother, Frances' mental illness and eventual suicide.
This left Fonda and her brother, Peter to the care of their famous father Henry Fonda and his numerous love interests.
While Fonda often speaks about idolising her father she also notes his "emotional coldness" which led her along a road of self-doubt in her adolescence.
Even at the peak of her career as an actress, the star battled bulimia for a number of years before discovering the world of exercise and fitness.
Fonda famously released videos of her fitness regime in the 1980s and has kept up with her healthy lifestyle as she has grown older.
Ad. Article continues below.
Read more: 'I'm not proud of America': Jane Fonda
She continues to thrive in the film and television industry with her hit television show Grace and Frankie. She plays the CEO of a pleasure toy company alongside her long-time pal Lily Tomlin.
While Fonda is pleased with her career progression, it is her inner self-improvement that she is proud of the most.
"I'm thankful that I've gotten better over the 80 years," she says. "I'm less judgmental. I'm forgiving. It wasn't always true. I've really worked hard to get better as a human being."
What do you think of Jane Fonda? Do you like her films and her lease on life?