'Model prisoner' Gerard Baden-Clay earning extra 'privileges': Reports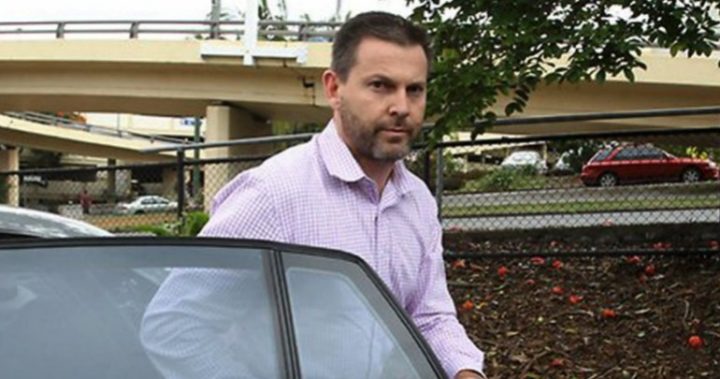 Gerard Baden-Clay become one of Australia's most hated prisoners after he was found guilty of the 2012 murder of his wife Allison.
But now The Courier Mail has reported he is gaining extra "privileges" behind bars, thanks to his good behaviour and could even be earning himself "buy-ups" and more prison visits thanks to his "polite" nature.
According to the publication, a source claims Baden-Clay, 47, is using his experience as a salesman and "conman" to get on the good side of guards at Brisbane's Wolston Correctional Centre, while keeping himself fairly private – only interacting with a small group of friends.
"He does everything he is asked to do," the source said. "When he approaches you he says: 'Excuse me, officer.' He is very polite."
The murderer has reportedly got a job in prison industries and is rarely seen socialising with other prisoners. In fact, it's claimed he's converting his good behaviour into 'buy-ups' in the canteen, which can be used on anything from snacks to more essential toiletries and even an extra weekly visitor. 
Ad. Article continues below.
Read more: Reports Gerard Baden-Clay paying for prison protection
If the behaviour continues, the source says he could eventually end up in the more luxurious residential section of the jail in coming years.
Baden-Clay was convicted of murdering his wife Allison in 2012 and handed a life sentence with a non-parole period of 15 years. Since then, Allison's family have won an uncontested application in court to prevent Baden-Clay from accessing her $1 million in life insurance and superannuation policies.
Allison's murder has captivated the nation for years. Her husband reported her missing on April 20, 2012, before her body was found just over a week later in a ditch at a creek not far from their family home. At the time, Baden-Clay told police that scratches found on his face were from shaving and claimed more scratches on his body came from a caterpillar.
While he was eventually convicted and sentenced for her murder in 2014, the charge was downgraded to manslaughter by the court of appeal a year later, before being reinstated to murder in 2016. He has since been banned from having any contact with his three daughters.
Ad. Article continues below.
Read more: Gerard Baden-Clay demands contact with daughters
Allison's family have worked to honour her name since her death, starting the Allison Baden-Clay Foundation for domestic violence support.
A spokesperson for Queensland Corrective Services declined to comment on individual prisoners when contacted by Starts at 60, but said the prison operates an "Incentives and Enhancements Program (IEPs) that applies to all prisoners".
The program allows prisoners to work towards receiving "increased access to buy up arrangements" through good behaviour. The statement added: "The underlying purpose of any IEPS is to address negative behaviour and improve staff safety by establishing a prison environment with increased control measures for prisoners with restricted privileges. Processes are also in place for managing breaches of discipline while in custody.
"The Prison Trust Reform noted that an IEP system is an essential tool of prison management and promotes conforming behaviour through rational choice."
Do you think prisoners should be given extra privileges for good behaviour, no matter what their crime? Should they all be treated under the same program, without taking into account what their crime was?