New technology set to minimise theft from self-service checkouts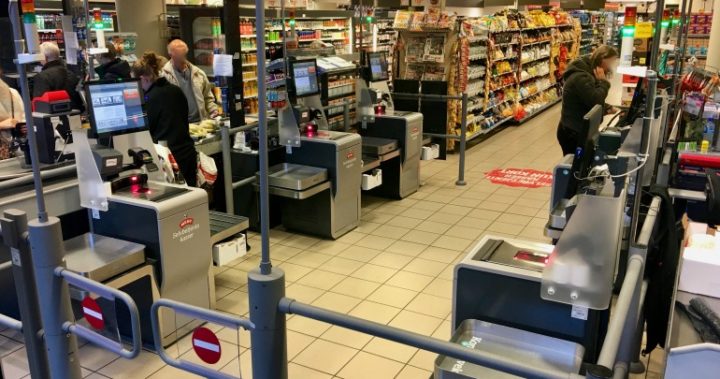 It's been over a decade since self-service checkouts hit Australia, and it's fair to say that most people either love them or hate them. While they can be convenient, self-service machines have also made it easier for sticky-fingered shoppers to nick items, costing supermarkets millions of dollars a year. 
Now, new technology developed by Aussie start-up company Tiliter Technology is set to minimise theft and speed up the shopping experience. The 'smart' checkouts will be able to tell the difference between products, making it impossible for customers to steal. 
Read more: Fuming wife dobs in husband over self-service checkout theft
Customers will also no longer need to search menus and tap in the correct fruit and vegetables, as the new technology does it automatically. It also removes the need for barcodes or having to enter additional information. 
Tiliter Technology said the scanner uses a camera to identify the product and then automatically enters the information into the point-of-sale system.
Ad. Article continues below.
"Instead of having to search through a menu and select what the fruit is, using a camera, it will basically recognise what's there and input that in for you," a spokesperson from the company told Starts at 60.
The technology is so advanced, it can also tell the difference between very similar fruits such as, a Red Delicious and Pink Lady apple, which will speed up the process and prevent theft. 
"As an example, if someone brings a red apple, they won't be able to choose a different type of fruit or product," they said.
Retail theft is estimated to cost the Australian retail sector over $7.5 billion per year, according to Australian Retailers Association.  
Since the scanners were first introduced, customers have been abusing them by putting expensive products through as much cheaper items. 
Ad. Article continues below.
Recently, a man was fined $326,00 for a self-service checkout scam involving expensive meat scanned as cheap fruit. And a year ago, a Queensland woman was found guilty of defrauding several Coles and Woolworths stores. 
Tiliter Technology confirmed the concept is currently being trialled across a number independent grocers, and the company is in talks with larger players. 
What do you think? Do you use self-service checkouts?
With Facebook removing news sites from your feeds we ask that you sign up for Starts at 60's emailers here. And to keep us on your wall, join some of our new Facebook groups and clubs:
News Junkies Club – Australia
News Junkies Club – USA 
Ad. Article continues below.
See news on the change and links to all our other clubs and groups here.