The major supermarket ripping you off this Christmas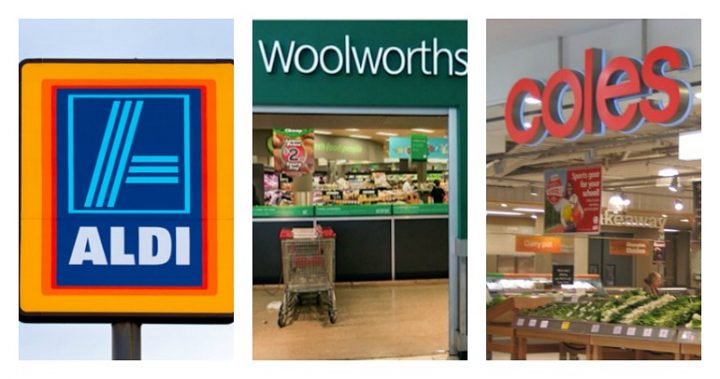 If you've been to a shopping centre recently, you will know that most of them are already prepared for the onslaught of Christmas shoppers.
The carols have started playing over the radio systems and we're pretty sure some stores started rolling out their Christmas cakes and candy canes back in September.
As most of us start making our Christmas shopping list (and checking it twice), a new study has detailed which stores Aussie shoppers are most likely to save money at this festive season.
Let's just say you may be surprised by the results.
Read more: Thank you very much. Not! Christmas choccie shortage looms
Ad. Article continues below.
A Mozo mystery shop of 20 popular Christmas items from Coles, Aldi and Woolworths found that Aldi was actually the supermarket where shoppers are most likely to save money when it came to Christmas goods.
For fairness, each of the festive products purchased were the same weight.
The research found that a shop of identical items across the three major retailers was significantly cheaper at Aldi.
Their loot of items including prawns, turkey and chicken came to a total of $90.15.
Woolworths was the most expensive at $112.71, while Coles set shoppers back $108.23.
Ad. Article continues below.
Having said that, Coles didn't offer the lowest price on any of the individual items, meaning that if you're looking for the odd item here and there, it will cost you more than its competition. 
Aldi proved the best when it came to popular Christmas meats such as streaky bacon, smoked salmon and turkey breasts, while Woolworths was the cheapest place to shop for sweeter treats including Christmas cakes and shortbread biscuits.
Read more: Big W facing backlash over new Christmas range
Mozo Director Kirsty Lamont said it was vital that Australian's to do their research before hitting the stores for their Chrissy shop: "A little bit of planning before the festive day can help drive the cost of Christmas this silly season.
"It's an expensive time of year so our advice is to plan ahead when it comes to your Christmas supermarket spree and shop by the specials."
Ad. Article continues below.
She also added that the stores are fighting against each other and that with a bit of research, shoppers will be the big winners: "The competition between the supermarkets really heats up around Christmas, so for the big-ticket items like roast chicken, turkey or smoked salmon, a quick online search can end up saving major dollars.
"The introduction of online shopping has allowed consumers to compare grocery costs in a pain-free manner."
Other Christmas favourites that were purchased as part of the study included cranberry sauce, white rolls, glace cherries, thickened cream and cashew nuts.
The new research comes after Australians forked out more than $19 billion on Christmas last year.
Where will you be doing your Christmas shopping this year? What's your tip for finding bargains around the festive season?