Big W facing backlash over new Christmas range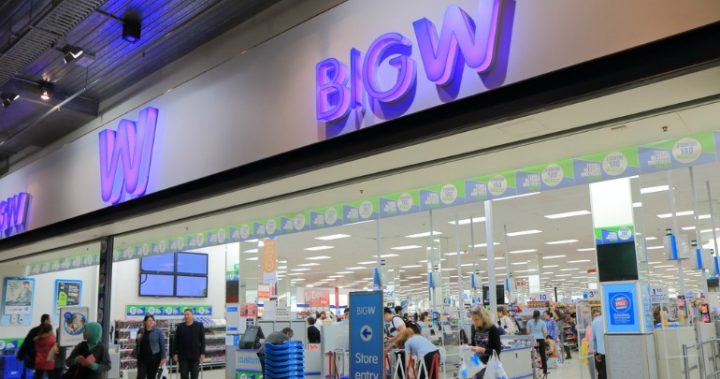 It looks like Santa won't be coming to Big W this year.
The discount department store has released it's Christmas tree range, but has withheld any mention of the word Christmas.
Instead of Christmas trees, the store is displaying 'Grand Pine Trees' and a snow-coloured version called a 'White Forest Tree'.
Customers have flocked to Big W's Facebook page to vent their frustration with some vowing to boycott the store for good.
"I'm disgusted Big W where is the Christmas spirit. You have lost a customer here no way I'll be entering any of your stores now or in the near future," wrote Dawn Cockroft.
Ad. Article continues below.
"Taking christmas out of christmas is a bad move…who ever thought of this idea should be sacked!!!" said JB Lee.
Some even chose to take a dig a the store's declining sales profits.
"I truly, truly hope you're boycotted for this pathetic move! You're a disgrace to this country and I also hope your actions make their way around social media in a huge damaging profits way for you," wrote Susan Lloyd.
But a Big W spokeswoman told the Herald Sun the store was not definitely not cancelling Christmas.
"Christmas is a great time of year for family and friends and we love celebrating this important event with our teams and customers," she said. "Big​ ​W is proud of the Christmas ranges and offers we have planned for our customers this year across our entire store."
Ad. Article continues below.
The Woolworths-owned store has struggled with declining sales in recent quarters. Last month they reported further losses with sales falling 5.8 per cent on the previous year to $3.6 billion and losses blowing out to $150.5 million.
Their decision to can the word Christmas follows reports last year that some schools had banned carols and references to the religious holiday for fear it would cause offence to anyone not of the Christian faith.
Parents were also told not to buy Christmas presents for their children's teachers so as not to cause any awkwardness.
What are your thoughts on the crackdown on Christmas? Is it PC madness or are they just being inclusive?