Christmas horror as child finds rusty blade in Woolworths bon-bon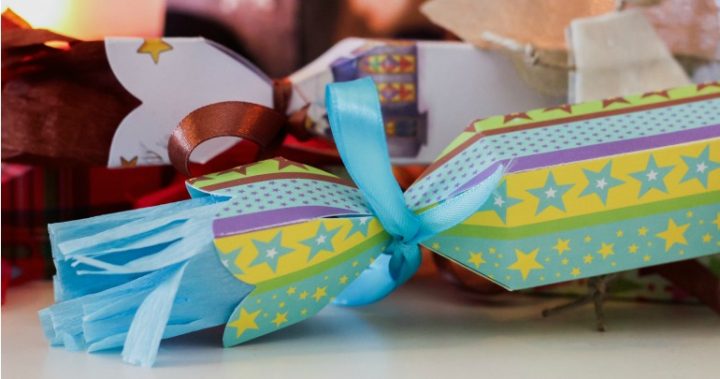 Christmas is over for another year but it could have all gone wrong for one Aussie family.
Like many households around Australia, the McNeilage family from western Sydney sat down to a tradition of opening a Christmas bon-bon, when they discovered something wasn't quite right.
Eleven-year-old Bobby notified parents when he cracked his cracker, only to discover a rusty blade was his prize inside.
"I pulled it out and I tipped it upside down to get it out onto the table," Sydney morning Herald reports the child telling Fairfax Media.
Read more: Aldi slammed over kitchen appliance recall
Ad. Article continues below.
"I noticed that it was a knife thing, so then I showed everybody else."
It turns out that his prize wasn't a whistle or a bell, but rather a rusty blade with some tape wrapped around it.
The family originally thought it was some sort of prank, before realising they had actually unitentially purchased the blade as part of their Woolworths bon-bon pack.
His mother, Melissa McNeilage, was in complete shock.
Read more: Cheap Aldi taps 'could contain dangerous levels of lead', claims test
Ad. Article continues below.
"I was just shocked to think there was that in there, it's a dangerous weapon," she explained.
Her biggest fear was the blade finding its way into the hands of the younger members of the family, or accidentally flying across the room and hitting someone.
"How many times when you pull the toy open does something come flying out?" she asked.
"If it flew out it could have been heaps worse.
Thankfully, no one was hurt in the incident, although she described the blade as looking "like something from prison".
Ad. Article continues below.
Sydney Morning Herald reports that the product was manufactured in China and purchased from a Sydney Woolworths.
The retailer said that they were investigating the matter, telling Sydney Morning Herald they "have a responsibility to provide high-quality products and services to our customers and we take our responsibility very seriously.
"We are investigating the incident protocol."
It is believed that the family have lodged a complaint with Woolworths.
The incident comes after Australian Aldi stores recently came under fire for exploding kitchen appliances that had to be recalled and cheap taps that contained lead.
Have you ever found something dangerous in an otherwise harmless item that you've purchased?