'Next year will go as planned': Sam Johnson's promise to late Connie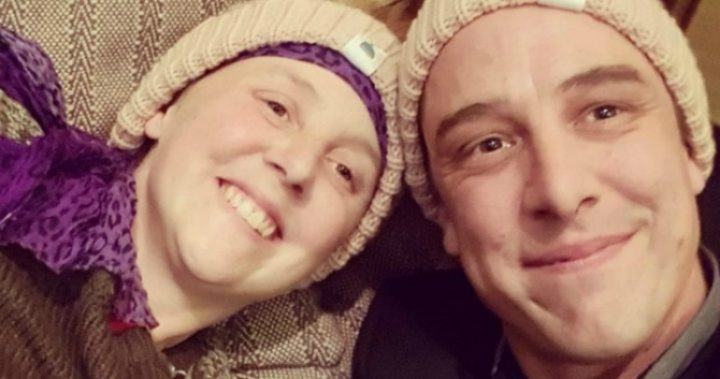 It's fair to say that 2017 was one of the toughest years Samuel Johnson has ever gone through.
His beloved sister Connie tragically lost her life to cancer last September, with the story touching the hearts of Australians all across the country.
While his sister was still alive, Samuel and Connie created the Love Your Sister charity and with the intention of raising millions to find a cure for cancer. The page on Facebook has more than half a million likes and continues to inspire thousands of people who are currently living with cancer.
As 2017 drew to a close, Johnson took to the page to share one of his favourite childhood photos of himself and his sister. The black and white photograph shows the siblings as toddlers and Connie has a cheeky smile on her face,
"Thanks for the best year ever Connie," he wrote. "I promise next year will go just like we planned. Forever yours, Sammy Seal." People who had been following the story were quick to offer their support to the actor.
Ad. Article continues below.
Read more: Heartbroken Sam Johnson reveals details of Connie's final moments
One person wrote: "Sometimes words are just inadequate. You both have inspired and humbled. Thank you for the year past and for offering a glimpse into your hearts, memories and achievements."
Another person added: "You'll go from strength to strength mate, with some dark days in between as you know, but we're here for you, all of us Villagers have your back and you have our hearts in your hand."
Read more: Huge honour for Connie Johnson is 'just in time', brother Sam says
Ad. Article continues below.
A third message added: "Connie will always be in your heart Sam and by your side and giving you a kick up the bum if you need one."
Shortly before her death, Connie received the Medal of the Order of Australia for her services to the community. On a recent episode of The Project, Johnson revealed that his sister was "over the moon" to have received the award before she died.
"To have that recognition not just from the citizens, but from the government as well, she was over the moon, mate, it was perfect for all of us," he explained.
"We had about half an hour together of laughing, then she fell asleep and never woke up. I mean, she went out on top, she went out on the toppest of the top. I'm so proud of her, she did so good, didn't she?"
Connie's family, including her two children, were with her until the very end.
What do you think of Sam's tribute to his sister? Have you ever helped someone living with cancer?