Huge honour for Connie Johnson is 'just in time', brother Sam says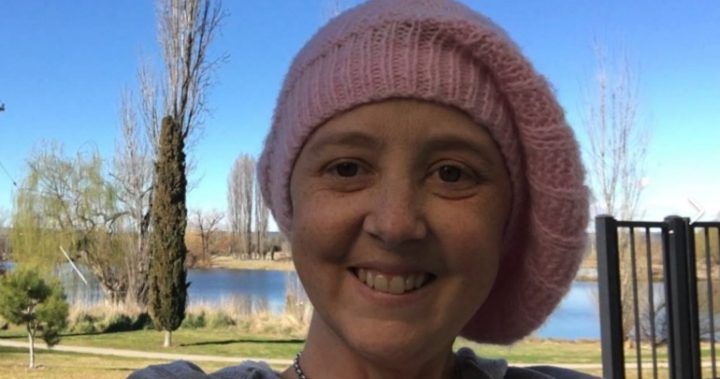 Governor General Peter Cosgrove has made a nick-of-time visit to Connie Johnson to award the brave mum the Medal of the Order of Australia, as her beloved brother Samuel revealed that she had very little time left to live.
In a post of the Facebook page of their charity Love Your Sister, Samuel Johnson said that Cosgrove visited Connie in the hospice to personally present her with the honour for her services to the community and humanity.
"Her eyes danced like when we were kids," Samuel wrote. "She looked so alive.
"Afterwards, she looked at me sideways, coz she can't move her head too well, and she kept saying, in her weak and raspy voice …'Can you believe it? Can you believe it? Look what we did. We did something!'."
Ad. Article continues below.
But actor Samuel did not shy away from the harsh reality of 37-year-old Connie's fight against cancer, which she has been long been documenting. The pair, born just a year apart, have raised millions of dollars for breast cancer research; Connie previously battled bone cancer at age 11, and then  tumour in her womb at 22, before developing breast cancer.
Cosgrove's visit, with the OAM, was "just in time", Samuel wrote.
"I wanted to tell you first before you hear about it through the media – her time is nigh," he went on in the Facebook post. "Let's prepare, villagers. It'll be very soon … This is an awful time, we won't bulls**t, but please believe that she feels SO cushioned by your love and has been finding so many rainbows."
Less than a month ago, Connie posted of her struggle to breathe, which made walking impossible and even sitting up difficult. She had revealed in July that she had entered the hospice and was "actively dying", but has continued her high jinks with her brother, including "breaking out" of the hospice to attend charity events.
 Have you been following Connie Johnson's story?
Ad. Article continues below.