Kerri-Anne Kennerley breaks silence on abusive first marriage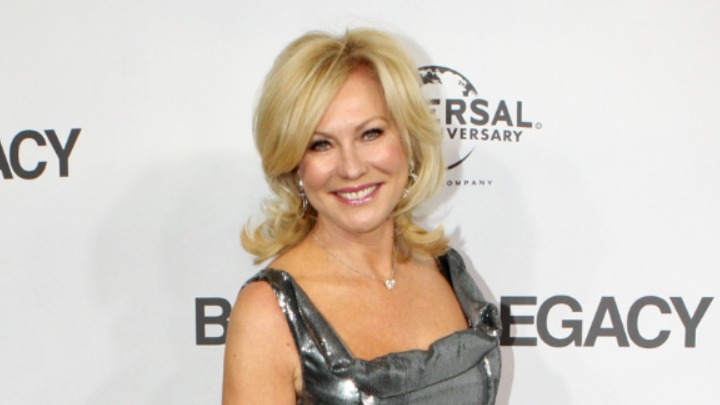 Kerri-Anne Kennerley is one of the most recognised television personalities in Australia; but, despite spending more than 50 years in the spotlight, it turns out the 64-year-old still has a few secrets under her belt. 
Kerri-Anne didn't hold back in her recent interview with Sunday Night, turning what everyone expected to be a fairly routine catch-up with the TV great into a shocking tell-all that left viewers speechless. 
During the course of the interview, she also admitted to using cocaine in the 1970s. 
"Cocaine was pretty rife everywhere and the couple of times that I may have taken some of that, you realise that it's actually really fabulous," Kerri-Anne said with a small smile. 
Read more: Has Kerri-Anne Kennerley discovered the fountain of youth?
Ad. Article continues below.
"So you did try cocaine several times," interviewer Angela Cox confirmed.
"A few times," Kerri-Anne nodded. "But I realised it wasn't for me because it was too good." 
Though she opted to quit rather than becoming addicted to the substance, the drug use wasn't the only dark part of Kerri-Anne's past. Her first husband, American record producer Jimmy Miller, became physically and emotionally abusive during their relationship. 
Read more: Kerri-Anne Kennerley outshines young Aussies with flawless fashion
"He always had a .22 rifle above the door in the bedroom so I just remember I was actually quite calm about it," the blonde said. "I just went and got the gun, aimed it at him and said, 'I will shoot you if you come anywhere near me.'"
Ad. Article continues below.
"Do you think you would have actually pulled that trigger?" interviewer Angela Cox asked. 
"If he'd really kept coming, I think I probably would've," Kerri-Anne said candidly. 
A few nights after that incident, Miller became aggressive again. Kerri-Anne turned on her heel and left the house, walking 10 blocks to the safety of a friend's home. That friend was her future second husband, John Kennerley. 
Read more: Kerri-Anne sets the bar high with mini and knee-high boots at ladies lunch
John became paralysed in 2016 after a fall at Coffs Harbour, but he was looking better than ever as he gave his side of the story, which included Kerri-Anne showing up at his house with a "black eye and a bit of a bloody nose". 
Ad. Article continues below.
"She told me about it but I hadn't seen it in him," John admitted.
John and Kerri-Anne have now been married for 33 years. 
Did you see the full interview? What did you think of it?