Keith Urban 'disturbed' by Nicole Kidman's recent TV project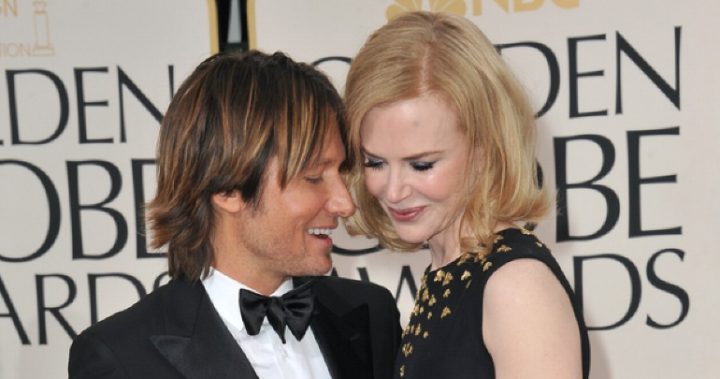 Big Little Lies was one of the biggest shows of 2017. It featured an all-star cast of powerful women in Hollywood including Laura Dern, Reese Witherspoon, Shailene Woodley and Nicole Kidman.
Based on the book of the same name, the series followed the lives of mums in the town of Monterey who were each going through their own troubles. For Kidman's character, that included being in an abusive and toxic relationship.
The 50-year-old Australian star has now revealed that her husband, Keith Urban, wasn't entirely comfortable watching the show. In an interview with W Magazine, the star revealed that Urban sometimes has a hard time watching her on screen.
"When he watched Big Little Lies he was disturbed," Kidman revealed. "He says that when he hears me scream or cry from a certain place in my soul it's almost like it goes straight into him and he has a visceral reaction immediately. Because his brain and his heart doesn't discern between acting and real life. They're the same sound for him. It throws him."
Ad. Article continues below.
During the interview, she also discussed a moment at last year's Emmy Awards where she kissed her Big Little Lies co-star Alexander Skarsgard on the lips. While gossip magazines and tabloids ran wild with rumours that it meant Kidman was leaving Urban, she suggested that it was all just down to the connection she shared with Skarsgard on set.
She suggested that because some of the scenes they filmed together were quite brutal, they needed to connect in a special way. "There had to be such safety and such honesty and such raw vulnerability there that we have a different connection," she said. "So to be able to just give him a kiss, I mean, I'd kissed him many, many times on the set.
"So that was just my way of going, in the moment—we were both shocked and we were like, 'Oh, my gosh, I'm so glad you won.' Because I know what he put into that role."
Still, the Moulin Rouge regularly shows her dedication to Urban. At a New Year's Eve concert in Nashville, Kidman joined her husband on stage as he dedicated a song to some of the music legends who passed away in 2017.
Ad. Article continues below.
Read more: Keith Urban's incredible tribute to artists we lost in 2017
During the song, Kidman and the couple's children danced on stage as Urban sang Tom Petty's 'Free Fallin'.
The magical moment saw nine-year-old Sunday Rose and seven-year-old Faith Margaret dance alongside their parents.
And, while celebrating Christmas in Australia, Kidman happily shared a snap of her and her beloved husband on Facebook for all her fans to see.
What do you think? Did you watch Big Little Lies? Were you disturbed by the content of the show?